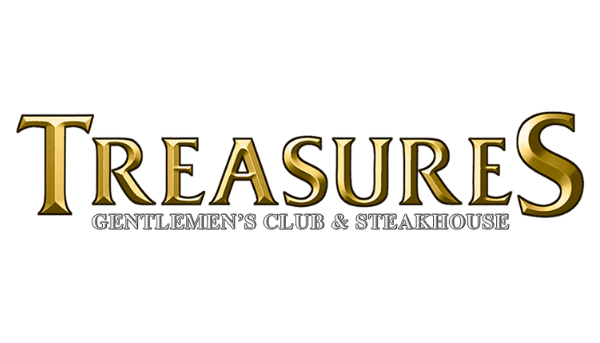 Treasures Las Vegas: Limo & Entry on Us! [2022]



Valid /w Two Drink Ticket Purchase
Book Now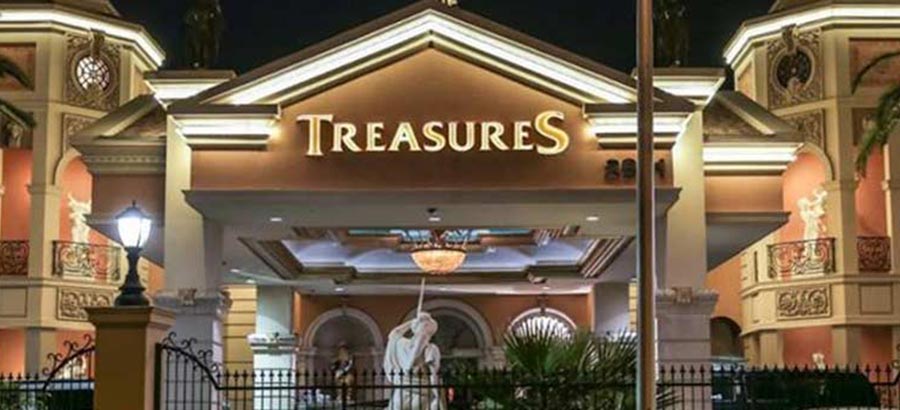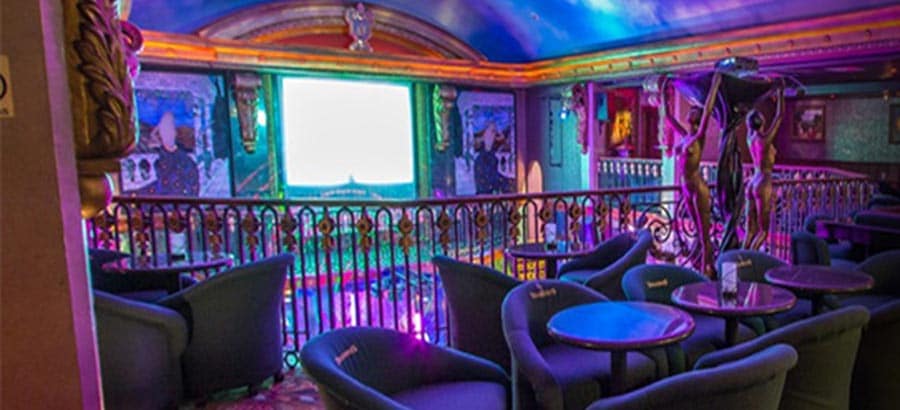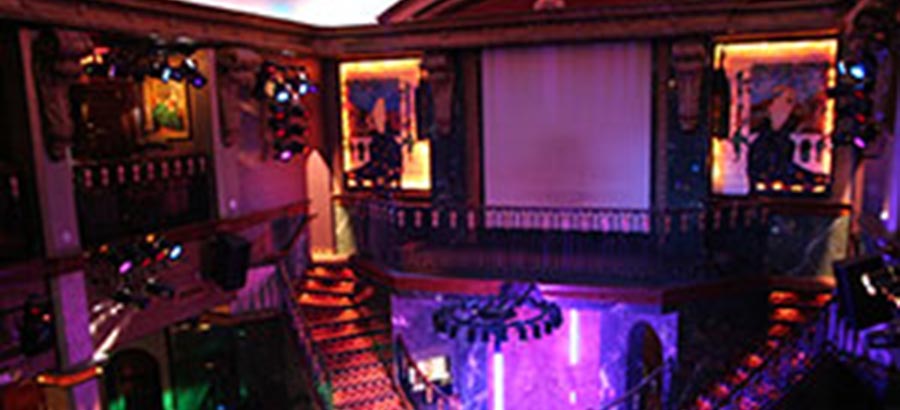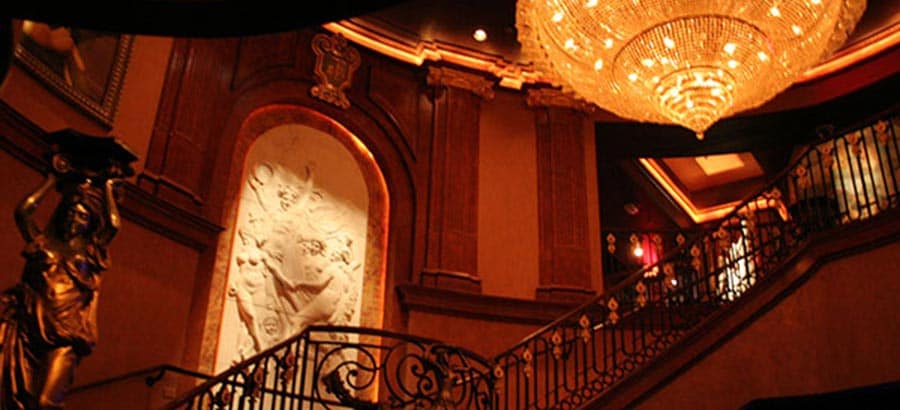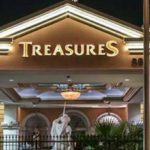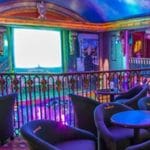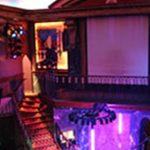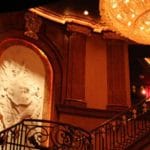 Boasting its title as "The Most Luxurious Gentlemen's Club in the World," Treasures Las Vegas is your own personal desert oasis, and deluxe harem of gorgeous entertainers.
Filled with stunning decor, winding staircases, and two deluxe main stages – Treasures Gentlemen's Club offers an immaculate experience for any bachelor party or intimate couple's night out.
Treasures also doubles as a world-renowned steakhouse, so consider making your dinner plans here with your strip club reservation.
Looking for a taste of the good life in Vegas? You'll find it here.
Treasures Hours & Info
Hours: 8pm – 4am; 7 Days a Week [Updated for 2022]
Best Nights to Go: Industry Sundays
Busiest Hours: 10pm – 12am
Bottle Service / VIP Pricing: $$-$$$
Music: Hip Hop & Top 40
Dancer Quality: 8/10 and Up
Coolest Features: World Famous Steakhouse, Ultra-Private VIP Rooms and Lap Dance Accomodations, Elegant Romanesque Interior & Design
Dress Code: NO shorts of any kind, sweatpants, tanktops, flip flops, or sandals. See our general dress code guidelines.
COVID Policy: All rules have been lifted! (2/10/2022)
Where is Treasures from the Las Vegas Strip?
Treasures is actually relatively close to the (very walkable) Las Vegas Strip, however the area you need to travel through to get there can be pretty "rough" at night, and is naturally obstructed by the freeway.
SLS and Stratosphere are technically closest, but even from here we recommend getting a ride to Treasures. Make sure that ride is NOT a taxi, Uber, or Lyft: you'll be charged double or triple the cover charge.
Your best bet by far is taking advantage of the free limo service offered by Treasures through our company.
If in need of immediate pickup or would like to reserve now please call 702-755-1766. We'd prefer you save your money for dances (the strippers do too).
Getting to Treasures: Free Limo Pickup
Through our service, Treasures Las Vegas guarantees a free limo pickup for your group as part of our two drink package.
Wherever you are on the Strip or Downtown Las Vegas, you'll get a limo, SUV limo, or party bus (for bigger groups) direct to your hotel within 5-10 minutes.
You'll also pay no cover when you arrive through our two drink package.
Skip the Line
Want to avoid waiting in line? No need to worry.
We'll have Treasures VIP Host personally walk you in for us at the door. That means front of the line admission as soon as you arrive.
The only thing you'll pay for is your drinks as part of the entry package below.
Avoid the Treasures Cover Charge
When you arrive on foot, by car, or by taxi, uber, or Lyft…you'll be getting pinched. There's no getting around the cover charge at Treasures arriving by these means ($50-$80 depending on the night).
The only way to avoid paying a cover charge is to book a Treasures branded limo either by calling the club or making a reservation directly through us at 702-755-1766.
Treasures Las Vegas Entry Package
If you're planning on visiting Treasure's strip club on a budget, you're in luck.
All that's required as part of our free limo and free entry deal is the purchase of two drink tickets at the door. The rest is on us.
Here's the breakdown:
VIP Entry Package
$40/person
FREE Limo Pick-Up
Reduced Cover ($50-80 Value)
TWO DRINKS
Front of Line "Skip" Admission
RETURN RIDE Included
All Taxes & Fees Included
Priority Seating
Our deal at Treasures includes "priority seating" for your group, which means seating will be first come first serve. If there is a VIP table or booth open and available for your group, you'll be sat right away.
You can expect to have a place to sit on any normal weekend or weekday in Vegas. If coming on Memorial Day Weekend, Labor Day Weekend, or any major Fight Weekend we recommend calling ahead for bottle service reservations.
COVID Update: Seating is now mandatory, and as such will be provided complimentary on the house 🙂
Is Return Ride Included?
Booking our two drink package, you'll receive not only transportation to Treasures Las Vegas, but also a return ride as soon as you're ready to go.
Simply give our driver a heads up when you'd like to return and he'll be waiting for you outside at the desired time.
You can call us anytime at 702-755-1766 to make your reservation, or get any questions answered by our specialists.
Treasures Drink Prices
How much are the drinks at Treasures? Your two drink tickets as part of the package above are $20 each, and can be used for any premium cocktails or beers inside.
After these drink tickets are finished, you can expect to pay $15-20 for your average cocktail and $10-15 for beers inside. Vegas prices, we know.
VIDEO TOUR