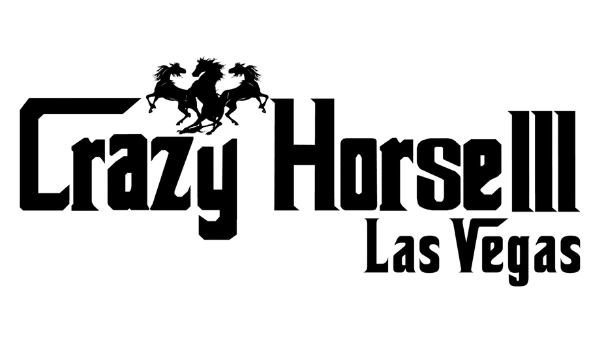 Crazy Horse 3 Las Vegas: Limo on Us! [2022]



Valid /w Two Drink Ticket Purchase
Voted BEST for Bachelor Parties
Book Now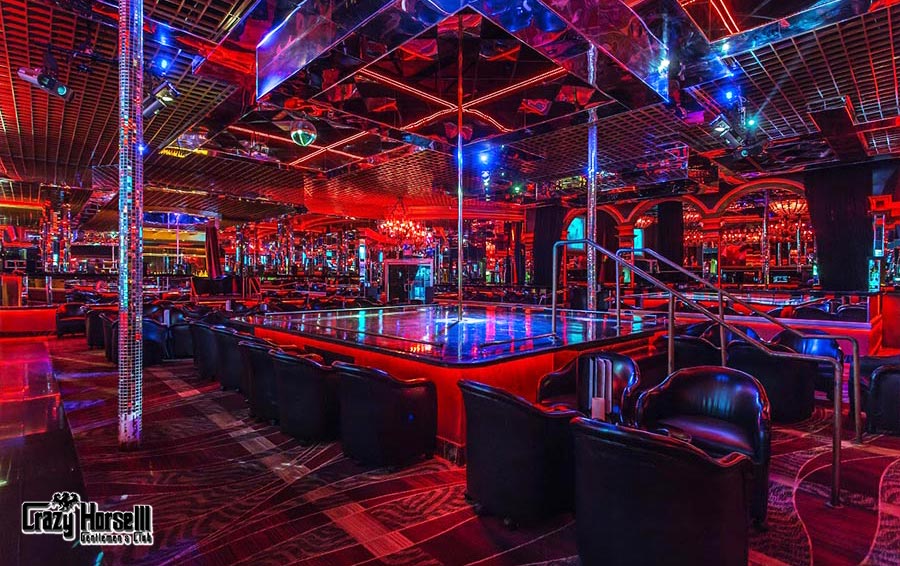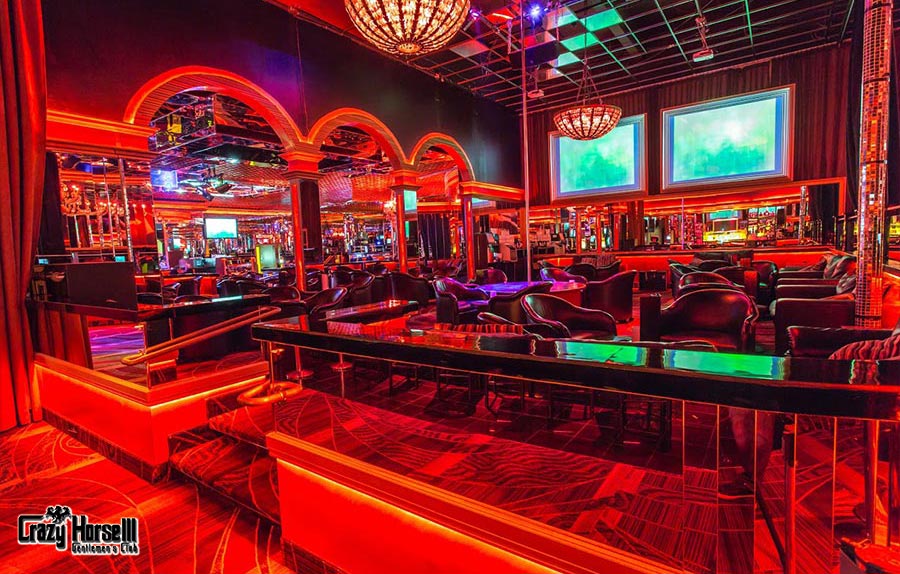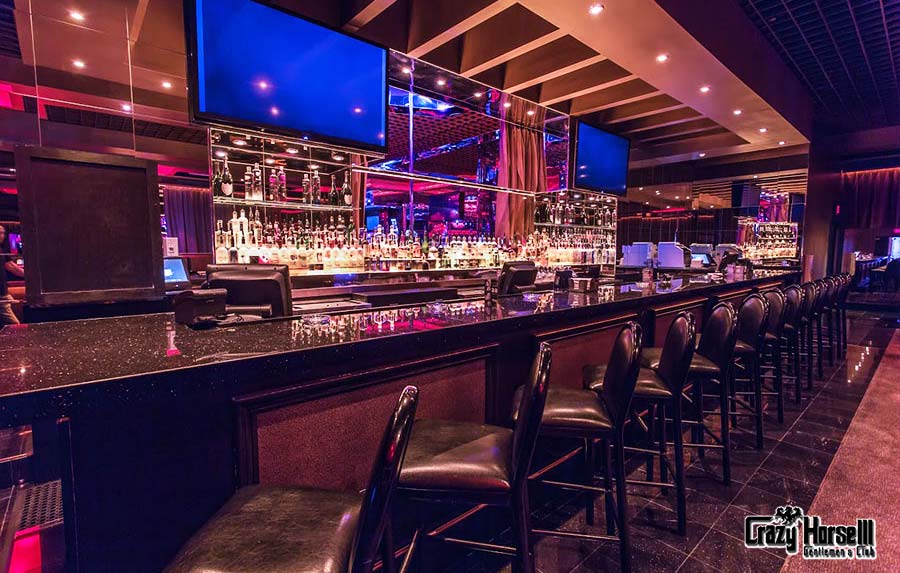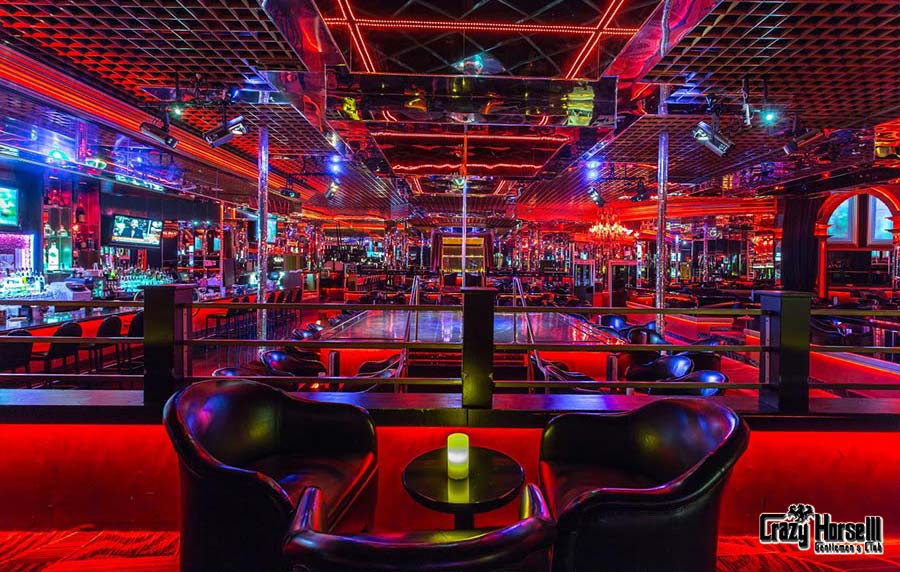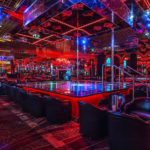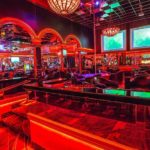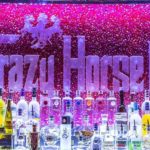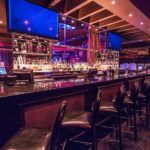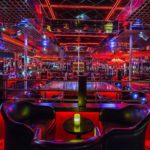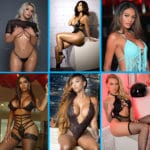 Crazy Horse 3 is the most popular strip club in Las Vegas, and the gold standard for bachelor party celebrations.
Home to some of the hottest dancers in the biz, and sporting the most immaculate interior of any strip club in Las Vegas, Crazy Horse III absolutely sells itself.
We highly recommend stopping here if coming with a bachelor party, or entertaining clients and looking to get down to business.
Crazy Horse 3 Hours and Info
Hours: Open 24 hours a day, 7 days a week [Updated 2022]
Best Nights to Go: Weekday Industry Nights (M-F)
Busiest Hours: 7pm – 3am
Bottle Service / VIP Pricing: $$-$$$
Music: Hip Hop & Top 40 / Open Format
Dancer Quality: 8/10 and Up
Coolest Features: Large Interior (35,000 Sq. Ft.), Multiple Stages, Sushi Chef on Staff
COVID Policy: All rules have been lifted! (2/10/2022)
NEW: Crazy Horse Bottle Packages for 2022!
Crazy Horse is back! And for a limited time they're offering the best deals in Vegas on VIP entry and bottle service. We've got the goods.
Check out our menu below for the package that best suits your group & we'll take care of the rest: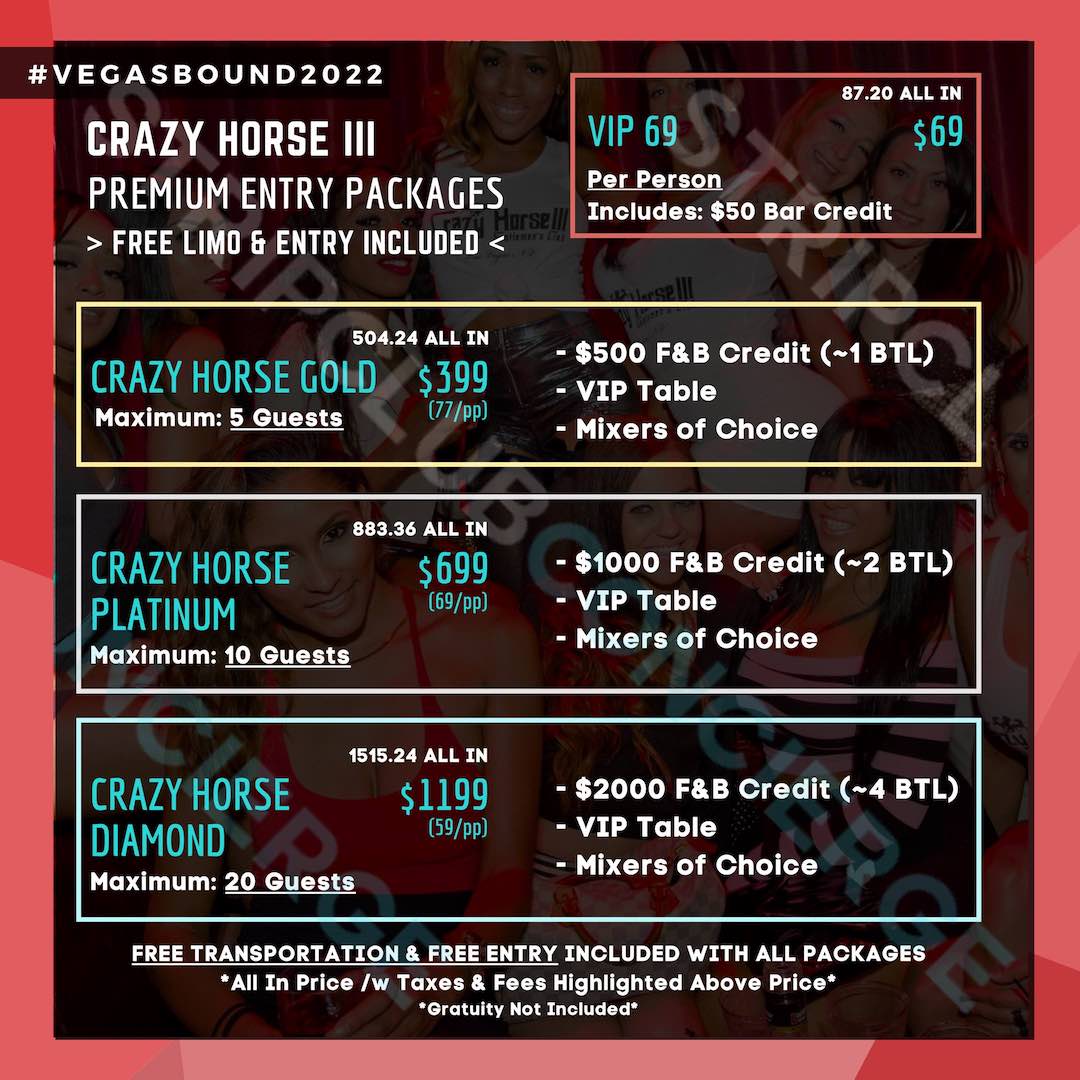 Book online with us for the best rate and as always, receive completely free limo and free VIP entry with your purchase!
Upon booking, you'll receive a link from the venue to checkout and pay for your deal. You may choose to prepay, or simply pay cash or CC on arrival.
Where is the Crazy Horse Strip Club in Las Vegas?
Crazy Horse III is located just southwest of Mandalay Bay at the very south end of the Las Vegas Strip. This is not to be confused with Crazy Horse II, which is far north and has been closed for years.
For those not familiar with the area, Crazy Horse III is just west of McCarran airport, and south of MGM and the other major hotels. The exact address is: 3525 W Russell Rd, Las Vegas, NV 89118.
Unless staying at Mandalay Bay, you wouldn't really consider walking. Even then, Crazy Horse 3 is not the best of areas, so we would strongly advise against the idea.
From the other hotels it's typically a 10-15 minute drive down the Las Vegas Strip.
Avoid Taxis, Ubers, and Lyfts
Important: Never take a taxi, Uber, or Lyft to a strip club in Las Vegas. If you're not aware of this ongoing scam, you may be surprised.
Cab and rideshare drivers will often lie about what destination they bring you to, and you'll always be hit with a hefty cover charge ($70-80) when you arrive. This is how they are paid. Cabs and Ubers are great for getting around Vegas, but never use them to get to a strip club.
Getting to Crazy Horse 3: Free Limo Pickup
Through our company, Crazy Horse 3 Las Vegas offers a completely free limo pickup and VIP waived admission when you book a two drink entry package. You'll receive a $50 drink card on arrival, for a total of $69 out of pocket with taxes and fees included (see package below).
Our entry package includes your transportation, your cover charge (normally $50-60 per person), and your drinks for the night.
Call us at 702-755-1766 if in need of immediate pickup, or would like to make a reservation for the future now.
VIP Waived Admission
In addition to waived cover, you'll be getting skip the line access right into the club with no hassle. Our Crazy Horse VIP Host will be at the door to escort you in past the line when you arrive.
Return Ride (As Available)
Crazy Horse III once offered a guaranteed return ride (before 3am) as part of the two drink entry package. While the free limo pickup is guaranteed by this package, the return ride will usually be available as well, pending an extremely busy night.
You'll just text your driver when ready to be picked up to confirm.
Crazy Horse Las Vegas Entry Package
Unlike Sapphire and other Las Vegas strip clubs, Crazy Horse 3 offers one main entry package that requires the purchase of two drink tickets. The package is paid for in cash or via credit card at the door when you arrive in our limo.
We'll be able to help reserve your package and pickup date over the phone at 702-755-1766. Feel free to call or text us anytime.
FREE Limo Pick-Up
$50 Drink Credit
FREE Cover ($50-60 Value)
VIP "Skip the Line" Entry ($40 Value)
Return Ride (As Available, Before 3am)
All Taxes & Fees Included
To put it in perspective: all you're paying for is the cost of two drink tickets ($20 each). These drink tickets are good for any premium cocktails or beers inside the club.
The rest – including limo transportation, waived admission, and VIP expedited entry – are all complimentary through us.
Is Seating Included?
The short answer is yes. Crazy Horse 3 offers "priority seating" as part of its popular two drink VIP entry package.
This means you'll have priority VIP Table seating over groups arriving by different means, or those who did not buy the package. However, seating is still first come first serve.
On exceptionally busy weekends like holidays and fight weekends you may have to wait for a seat. On any normal weekend in Las Vegas, expect to have a reserved VIP table compliments of Crazy Horse 3.
Crazy Horse 3 Bottle Service
We suggest always booking the two drink package to begin your night at Crazy Horse 3.
This is because there isn't a ton of value in booking bottle service ahead of time here, in terms of price.
In addition, VIP table seating is already included with the two drink package, which doesn't leave many reasons to go the extra mile on bottle service.
Crazy Horse 3 Bottle Packages
Unlike its competitor Sapphire, Crazy Horse Las Vegas doesn't offer any outstanding deals on prepaid bottle service packages. As a result, you'll be looking at standard nightclub pricing when you arrive.
This is typically $500+ for a standard bottle, and one bottle required for every 3-4 people in your group. Again, we advise sticking with the entry package deal, and buying bottles once you've arrived if you're so inclined.
Always call or text us ahead at 702-755-1766 when planning so we can present you with the most up to date deals and savings.
Daily Specials
Crazy Horse III has a unique combination of daily specials, but they often vary from month to month. This includes discounts on food, drinks, and individual bottles.
There are numerous days where you can save up to 50% on bottle service, but this deal is only available once you've arrived at the club.
One continuous special is Crazy Horse's very generous daily happy hour from 12pm to 9pm. This includes mix and match buckets of beers for $20 each.
Bachelor Parties
Crazy Horse Las Vegas was recently voted one of the best strip clubs for bachelor parties in the US. That's a big title.
You won't go wrong recruiting them to throw your best friends farewell ceremony. Taking advantage of the VIP entry package is typically the best option for your group looking to experience Crazy Horse 3, but occasionally they feature special bachelor party deals.
Bachelor Party Deals
Deals at Crazy Horse usually change often so its best to call us directly at 702-755-1766 for pricing and availability on any particular night.
When available, this is the strip club's bachelor party special offer:
Free transportation to the club
You'll get free strip club admission, and you'll be allowed to skip the public line (a combined value of $120)
You'll have access to premium VIP seating with the best view in the house
One Standard bottle selection with full service and unlimited carafes of soda and juice mixers ($995 value)
One Premium bottle selection of top-shelf vodka, rum, tequila, gin or champagne
As you can see, the benefits of the Crazy Horse bachelor party specials don't vary a ton from the VIP entry package.
For the $69 all in package, you'll get the same luxuries and have the option of whether or not you want to purchase bottle service when you arrive.
Sporting Events, UFC, and Fight Viewing Parties
Crazy Horse features a total of 24 Ultra HD widescreen TVs spanning the main floor. The space also boasts 5 fully stocked VIP bars with full staff on duty. They come fully equipped for sporting events and fight viewing parties.
With so many different televisions available to watch the game, and bartenders looking out for you, we guarantee you'll never go thirsty in this strip club. All of the staff are very friendly, attentive and usually know not to interrupt you when you're watching an important play in the big game.
Event Schedule
Crazy Horse sponsors so many different sporting events that you'll have to check back in regularly to see what they have available. If there's a large sporting event coming up, then you can bet they're going to have a special for it.
The strip club's twitter is a great place to stay informed of upcoming sporting events on the regular. The standard two drink VIP entry package is always available and can be booked anytime by calling or texting 702-755-1766. We can also easily inform you of any current specials available.
Crazy Horse III: Strip Club Review
Crazy Horse 3 features a phenomenally large 35,000 square ft. space filled with some of the hottest Las Vegas strippers you can find.
The club is divided into the main floor and central live stage, as well as four separate VIP rooms designed for a more intimate experience.
Main Floor
As you enter you'll notice a huge performance stage and multiple poles in the center, with tons of VIP tables sprawling out across the main floor.
There's also a large central bar to the right as you walk in, which along with the main stage forms the center of the action at Crazy Horse.
The small lounge next to the bar is a great space to choose your ideal girls, and from there gear towards a more personal experience with them for the rest of the night.
Strip Club Concierge Tip: Seek out the VIP Host in this area and give him a moderate tip ($20-40). He will be more than happy to seek out exactly the type of girl you are looking for and personally introduce her to you.
Live Stage
This is truly the center of the action at Crazy Horse 3. There are actually two main stages active (one smaller and one larger) during prime-time hours and especially busy nights.
Likewise, there are usually multiple girls on stage at the same time. Many of the dancers even bring group acrobatics into their performances. This keeps it both erotic and entertaining.
Overall the stages at Crazy Horse 3 are rather large and more for showing off, so unless you claim the front row seat it will be hard to get that $1 bill inside a pair of panties or bra. Arrive early for the best seats.
The Girls
In addition to being insanely attractive, Crazy Horse III strippers also very attentive, friendly, and love personalized conversation.
There is a wide range of body types and personalities at this strip club. You'll find thick and gorgeous, ebony and slim, the girl next door, and even some hotties with a punk rock twist.
At the current time, there are an estimated 200 dancers that work on the weekends, and 100 dancers that work on weeknights. That is a pretty huge selection of dancers, coming in second only to Sapphire.
Lap Dances
Lap dances here come in at the standard price of $20 each, and they're not for the weak of heart. While Crazy Horse III is considered a topless only club, the dances can be high contact and loose as far as rules go.
There's typically more touching by the girls here than possibly any other strip club in Las Vegas.
Lap Dance Prices
VIP Room
You can request a lap dance in any of the five areas (main floor and four VIP rooms) that make up Crazy Horse 3.
For more intimate one-on-one time with a girl you'll be headed to one of the VIP Rooms, which feature a higher pricing structure and much more fun. There's your standard VIP Room, which has multiple couches and booths, and then there's also completely private VIP Rooms at a slightly higher rate.
VIP Room Pricing
VIP Room for 3 songs: $100 plus 2 drink purchase ($20 a drink)
1/2 Hour: $200 and includes 2 drinks
1 Full Hour: $400 and includes 4 drinks
Private VIP Room (1-on-1) 1 Full Hour: $500 and $500 bottle purchase
This pricing allows for a great deal of flexibility when it comes to your budget. Remember you can get a ton of play out of a simple $20 lap dance here.
In addition, the dress code for lap dances here is relatively casual and not too strict. We cover the "great sweatpants debate" in our blog, and other need-to-know info on lap dance etiquette for those interested.
Video Tour
Food Options
Dining is taken very seriously at Crazy Horse III.
This is the only strip club in Las Vegas with a such a huge and diverse menu of food choices, in addition to a fully stocked humidor of cigars and hookah pipes.
Sushi
Sushi is a high-ticket item at Crazy Horse III. There are a ton of different sushi options, but as you read this menu we know you're thinking: "Who would order sushi in a strip club?"
We advise you to give it a shot. While a little on the pricey side ($15-20 per roll), we can attest that it's really good, high-end, restaurant quality sushi.
Crazy Horse 3 actually has a head sushi chef on staff every night. They're doing something right.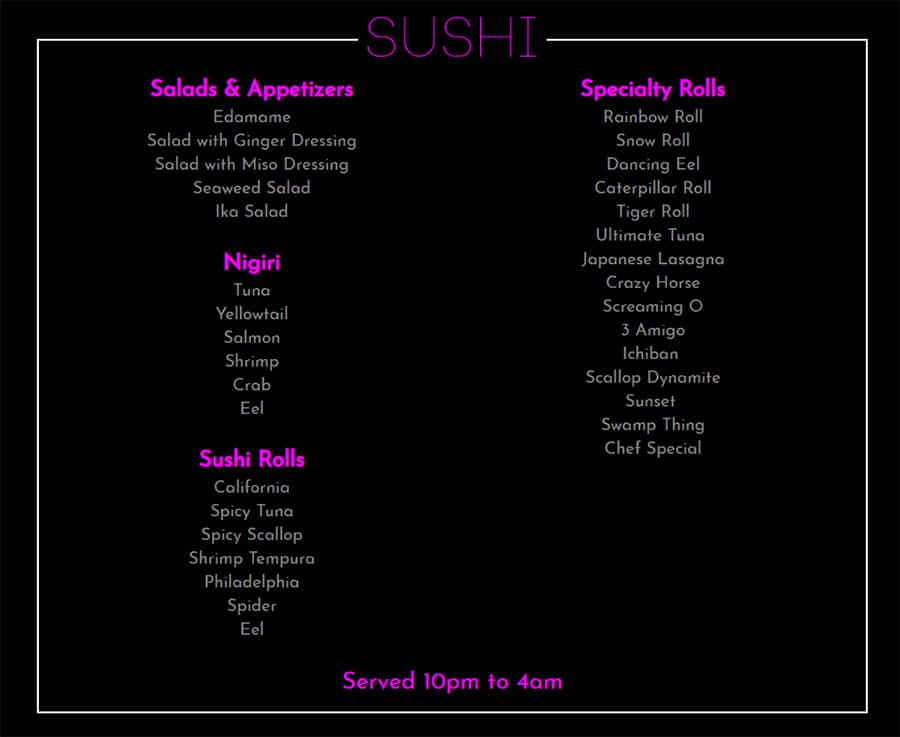 Bar and Bottle Menu
Sushi not your thing? Ask the bartender for a menu because they have some really good bar food such as sweet potato fries, egg rolls, jalapeno poppers, pizza, hot wings and more.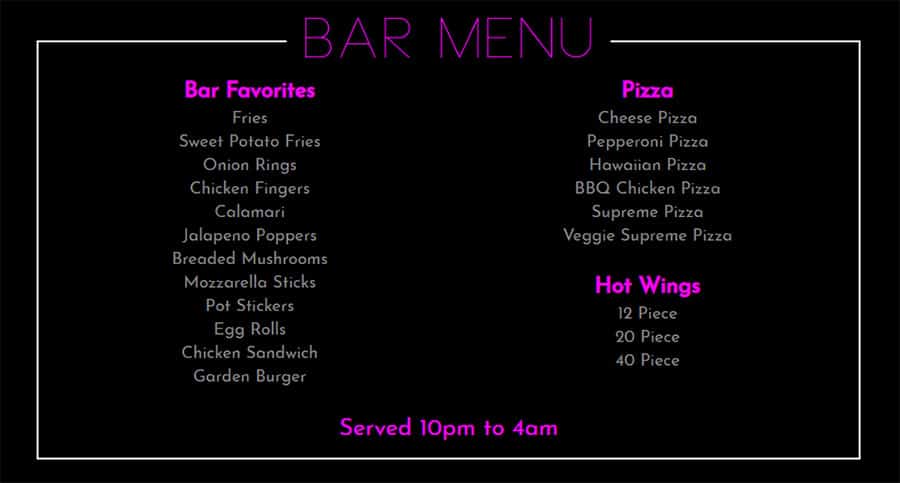 Food from this menu is typically ordered at the bar, but this is also the menu for bottle service customers looking to order from and eat at their VIP table.
You'll be pleasantly surprised at how good the food is here. Although not listed, the pricing is pretty cheap and the portion sizes are very filling. You'll need to save room for beer.
Cigars
If you want to a break from the food, you can ask about their many premium cigar choices. They offer everything from medium to full strength cigars.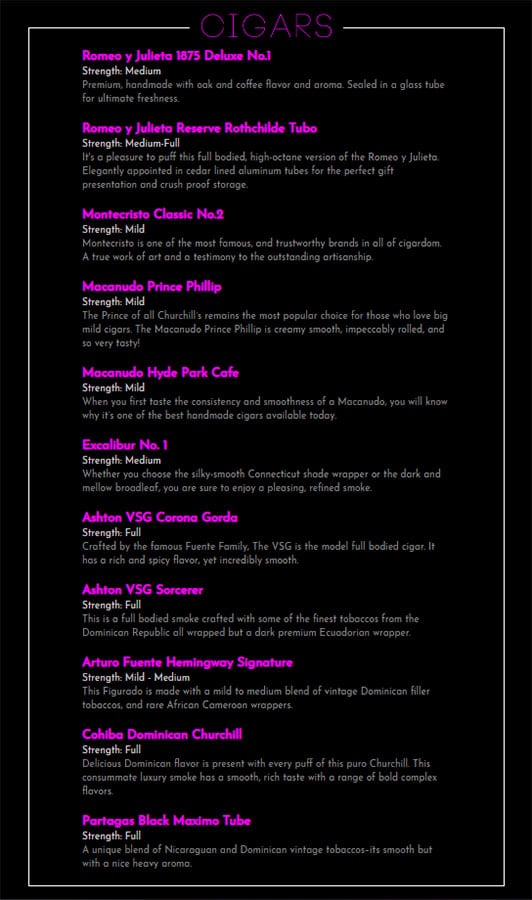 Our personal favorite is the Macanudo Prince Phillip: mild, smooth, and tasty.
Hookah
There's also a large Hookah selection with 10 different flavors. We get many requests for strip clubs that offer hookah in Las Vegas, and Crazy Horse 3 is always our top choice.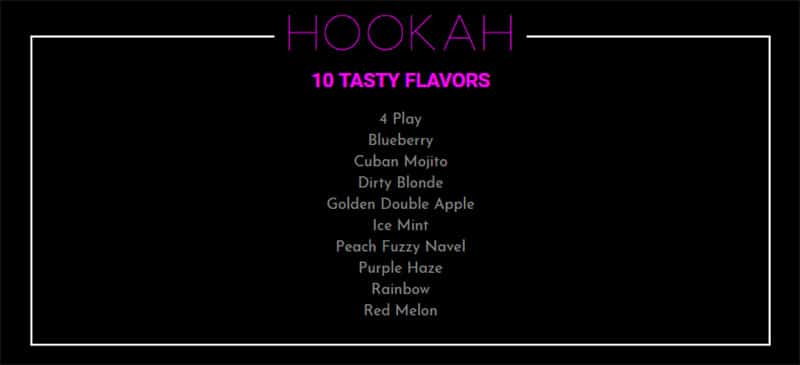 Just pick your flavor and tell the staff, and they'll bring your hookah pipe right over to your VIP table to enjoy mid performance.
CH3 Vegas Checklist: Things to Remember
We're excited for you to experience Crazy Horse 3 for the first time. We just don't want you to get kicked out.
If you'd like to brush up on your rules of strip club etiquette, we have just the article for you.
Also, please call or text us anytime at 702-755-1766 with any questions. We'll help book your package and reserve your group's free limo pickup.
Crazy Horse 3 Dress Code
No Shorts of Any Kind
No Hats
No Sandals or Flip Flops
No Sweatshirts or Baggy Clothing
Learn more about Las Vegas strip club dress code rules here.
Strip Club Concierge's Top Tips
24/7: Crazy Horse III is one of the few strip clubs in Vegas to run 24 hours a day, 7 days a week. We encourage you to lose track of time, but do be sure to call in your return ride by the 3am cutoff.
Pre-Game: The two drinks that make up your package cost $20 each, as will consecutive drinks after that. Your best bet is to pregame prior to your limo pickup, and use your two drink tickets towards your alcohol at the club. A great way to save costs and make sure you don't go overboard.
Etiquette: There are typically over 200 girls on staff on any busy night in addition to the VIP Hosts, bouncers, and bussers. As a form of patronage, you should be buying drinks or a lap dance here or there. Don't just sit and suck in the free entertainment the whole night.
Start Slow: You don't have to buy a lap dance or extra drinks the minute you get in the door. You'll likely be pressured by the dancers, but you can simply start by saying: "Hey, sorry I just got here – give me a minute."
Bring Cash: Always withdraw some cash beforehand, because strip club ATM fees can be exorbitant ($10-20 per withdrawal). A lot of people don't realize this until they get there and have to make a withdrawal. Also, make sure you have your $1s withdrawn and ready ahead of time, as they usually don't break larger bills for free.
Avoid Scams: Have we told you why you should never take a Taxi, Lyft, or Uber to a strip club in Las Vegas? You'll get slammed with a huge cover charge (usually twice the normal price), in addition to paying for transportation and drinks. Also, please never trust anyone you meet on the Strip, especially if they're in a dusty old blazer. We've heard more than our fair share of horror stories.
Best Deal: Two Drink VIP Package
FREE Limo Pick-Up
$50 Drink Credit
FREE Cover ($50-60 Value)
VIP "Skip the Line" Entry ($40 Value)
Return Ride (As Available, Before 3am)
All Taxes & Fees Included
Conclusion
With non-stop action and some of the hottest girls on the Las Vegas Strip, Crazy Horse III is easily one of the top strip clubs in town.
World class dancers and professional staff make this an easy choice for your Vegas bachelor party, guys night out, fight viewing party, or Superbowl Sunday. Its a paradise among Las Vegas strip clubs.
Call us today at 702-755-1766 to schedule your limo pickup and reserve your Crazy Horse 3 party package today.