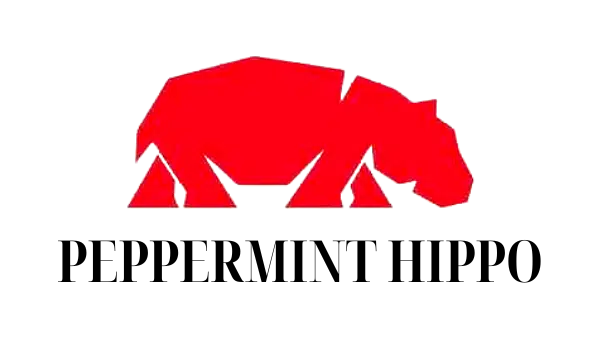 Peppermint Hippo Las Vegas [Official Guide]



VIP Front of Line Admission
Valid /w Two Drink Ticket Purchase
Voted BEST New Strip Club 2022
Book Now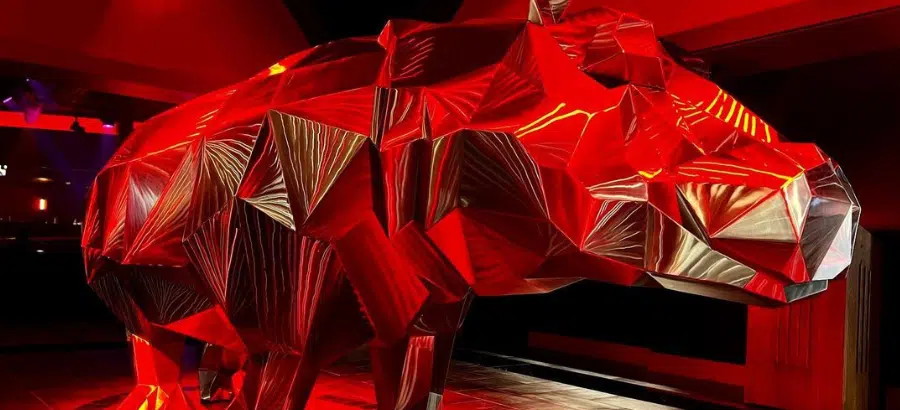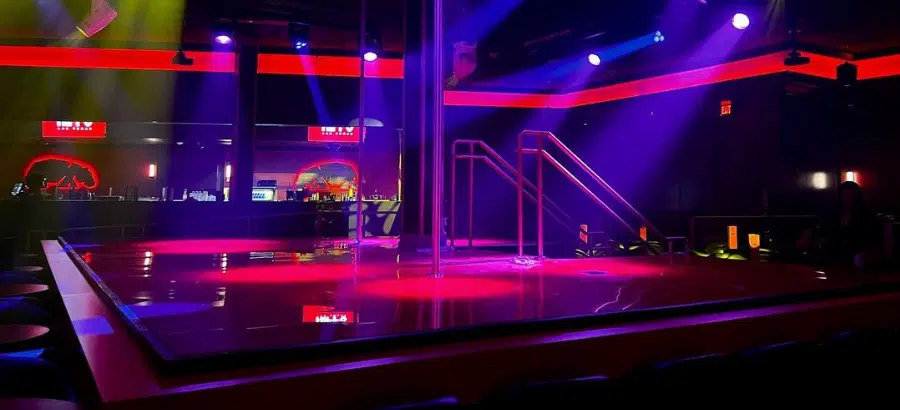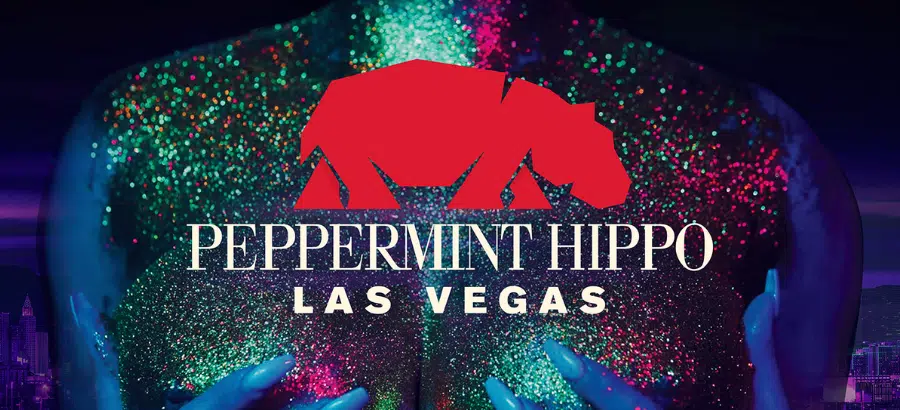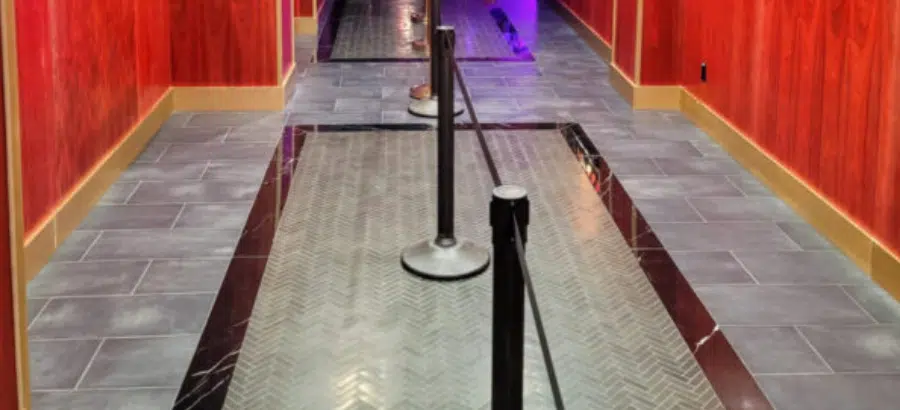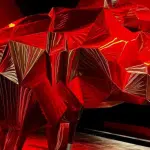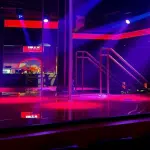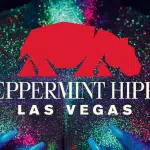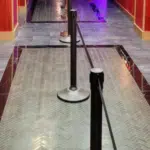 The new Peppermint Hippo strip club has been gaining some serious traction in recent months. With tons of five-star reviews pouring in – complimenting a friendly staff and a fun atmosphere – this club is already one of the highest-rated in Las Vegas.
Indeed… "The Hippo" Las Vegas is already known for great prices, cold drinks, hot dancers, and above all: controversy!?
Be sure to read on to make the most of your time here, and grab our complimentary limo & free VIP entry deal.
Peppermint Hippo Hours & Info
Hours: Open 24/7 [Updated for 2023]
Best Nights to Go: Sunday Industry Nights
Busiest Hours: 11pm – 3am
Bottle Service / VIP Pricing: $$-$$$
Music: Hip Hop / Top40
Dancer Quality: 7/10 and Up
Coolest Feature: "Pepper" the gigantic inanimate pet Hippo and mascot.
Dress Code: See our general dress code guidelines.
The Peppermint Hippo, A Controversial Club?
When some people think of the Peppermint Hippo, they might initially be thinking of the strip club in South Park's game "South Park: The Fractured But Whole," or the club South Park made fun of in an episode. While this strip club was actually real at the time, and no joke, there was clearly some humor intended with the name.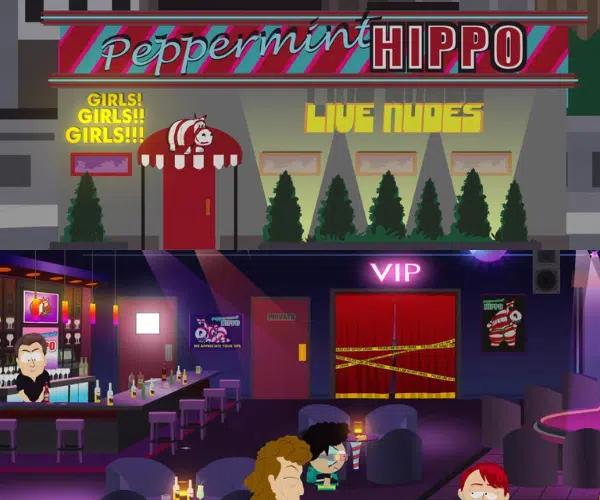 Alan Chang, CEO of Peppermint Hippo, previously worked at Spearmint Rhino. The plot thickens…
As a Director of Business Development, he was an integral part of the team. Upon leaving the company, he started up the Peppermint Hippo brand in a stark contrast. In the same way it was unknowingly mocked by South Park, the brand was (at least according to some people) a mockery of the very well established Spearmint Rhino.
Currently, it appears that there might be a lawsuit between both Peppermint Hippo and Spearmint Rhino. This is unconfirmed, but let's say these are the unofficial rumors.
Peppermint Hippo Locations
You can find Peppermint Hippo strip clubs in six prime locations in the United States, including:
Las Vegas, NV
Little Rock, AR
Neenah, WI
Akron, OH
Reno, NV
Lust, OH
Each Peppermint Hippo location offers a unique experience, but all six are known for their great prices, beautiful women, and lively, upscale atmosphere.
The Las Vegas chapter took the space of the long-standing, and also controversy-ridden, Olympic Gardens (aka "OGs"). This venue was one of the most popular male strip clubs for many years.
Renovation & Grand Opening
The building previously housing Olympic Gardens, on Las Vegas Boulevard just beyond the Stratosphere, was acquired by Peppermint Hippo back in 2021.
In November 2021, Peppermint Hippo started a massive renovation and universal upgrade to the existing building. The grand opening of Peppermint Hippo Las Vegas was on April 2nd, 2022.
Now, the experience is nothing short of a top gentlemen's club. From frequently hosting big sporting events on PPV (most recently the Fury vs. Whyte heavyweight boxing championship) and football draft parties, to bringing the party with some of the most popular local DJs in town.
The Grand Entrance
As you pass through the giant double door entrance, you are greeted with an instant upscale atmosphere from top to bottom, with fine trim on either side.
As you walk down the spacious hallway, you begin to catch a glimpse of the focal point and a gorgeous wraparound, high-end bar.
Pepper (The Focal Point)
If there's one thing Peppermint Hippo can be defined as, it's quality.
Peppermint Hippo built a seven hundred ton stainless steel hippo in their building. Check out the cool seven-day timelapse of its creation.
This beauty is named Pepper. To truly appreciate the sheer size, you will have to go to the club. Expect glistening purple spotlights to be radiating off its figure throughout the night.
Two Center Stages
That's right, two center stages. One to the left of Pepper and one to the right.
Each center stage consists of seating for about twenty guests at stage level. But don't worry if you don't get a stage seat.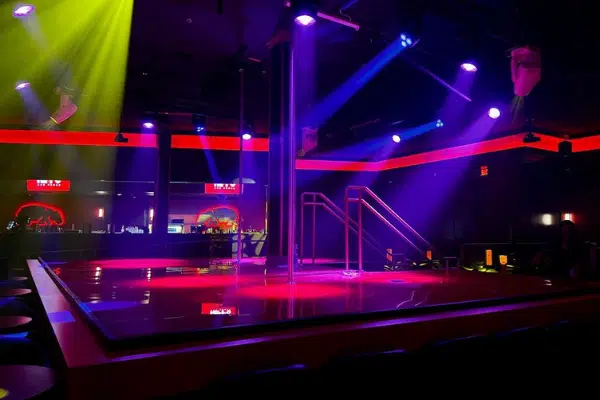 There's a ton of seating: with an additional five to ten tables throughout the room. Choose between private and open-lining style booths.
Guests have described the rooms as a great experience with the music loud enough to carry a good vibe, but not so loud that you can't talk with the people next to you.
A slight party atmosphere, you can expect the usual dim lighting with intermittent flashing and quick-moving light display.
Private Room
Private rooms are available for bigger parties and events and appear to range in size.
For an exact layout, check out their blueprints and virtual tour.
The Peppermint Hippo Reviews
The reviews for Peppermint Hippo are very good, so far.
It has a 4.3-star rating on Google, with many of the reviewers talking about it being their new favorite spot in Vegas.
Here are some of the reasons mentioned as to why it earned a five-star review for many:
Beautiful girls, Hot girls!
Everyone going above and beyond to make a great experience.
Beautiful establishment with great management and servers.
Hookah and a killer liquor vault.
Beautiful women! Great DJ! Polite staff!.
Non-Smoking which I love! However, you can still vape and they have Hookahs available!
This place really knows how to take care of locals.
How To Get A Free Limo To Peppermint Hippo?
A brand new club: there's definitely no deals, right?
You're in luck. We work directly with all the top strip clubs in Vegas, around the clock, to bring you the best deals available.
Our packages always include a free limo ride for your group, direct from your hotel.
VIP Packages
The Peppermint Hippo in Las Vegas offers a total of ten different packages ranging from $40 for a two-drink and entry package to a "Ball So Hard" package for $10,000 that offers entry for up to thirty, eight bottles, and standard mixers.
Best Deal: Our $40 Two Drink Package
This includes limo from your hotel, VIP skip-the-line entry, and priority seating for your group. Only pay for those two drinks.
Check Out the Newest Strip Club in Vegas
The Peppermint Hippo is a club that is worth checking out if you are in the market for a newer Vegas strip club experience, with a humorous twist and a slight party vibe.
With beautiful women, a great atmosphere, and plenty of Instagrammable moments inside, you are sure to have a good time. Not to mention, Hookah is available nightly.
Based on the online traction and credibility they are receiving from customer reviews, news articles, and word of mouth recommendations: you'd be silly not to grab a free limo ride and head on over!