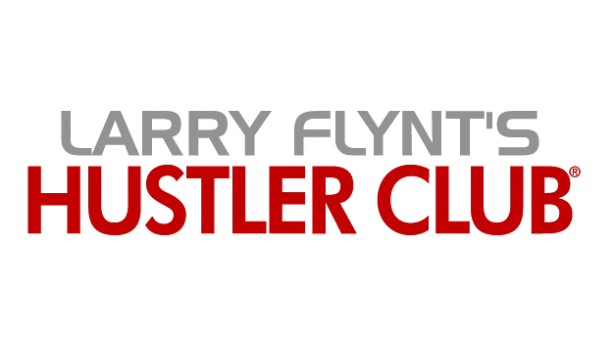 Hustler Las Vegas [Official Guide]



VIP Front of Line Admission
Valid /w Two Drink Ticket Purchase
Voted BEST for Girls & Guys
Book Now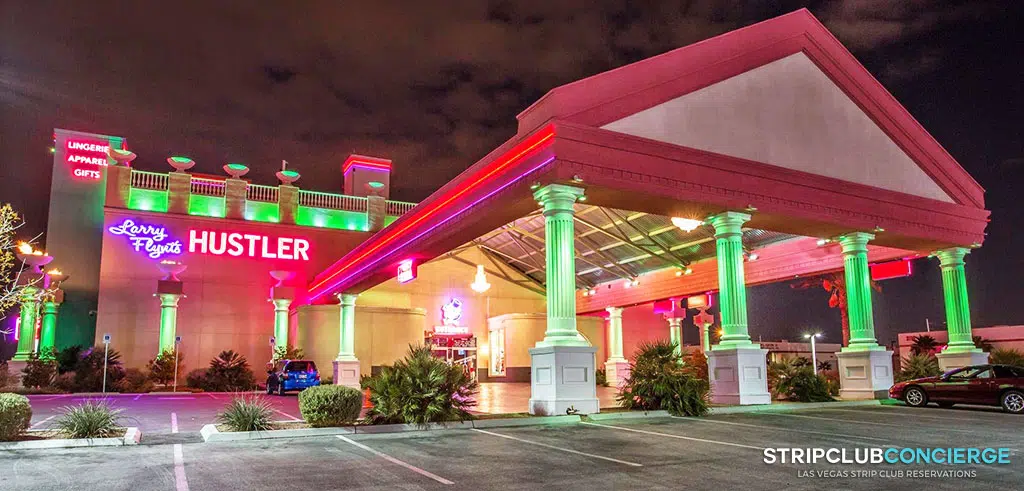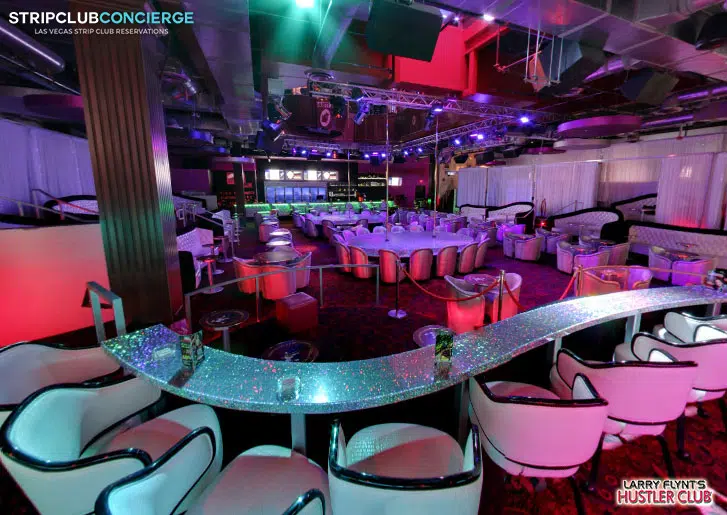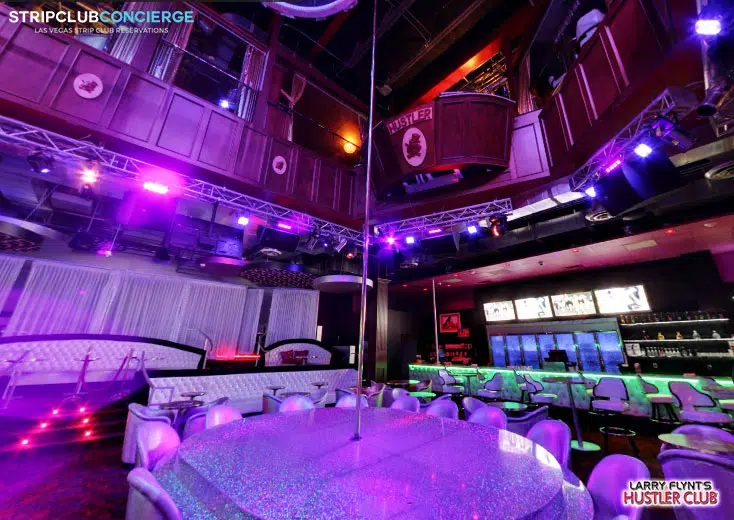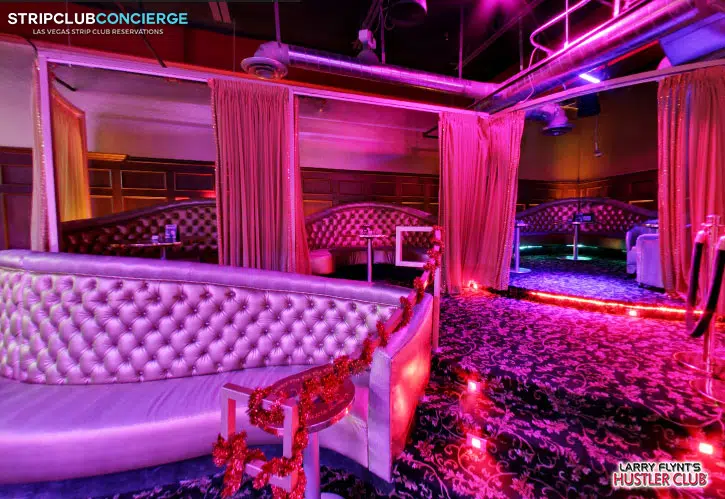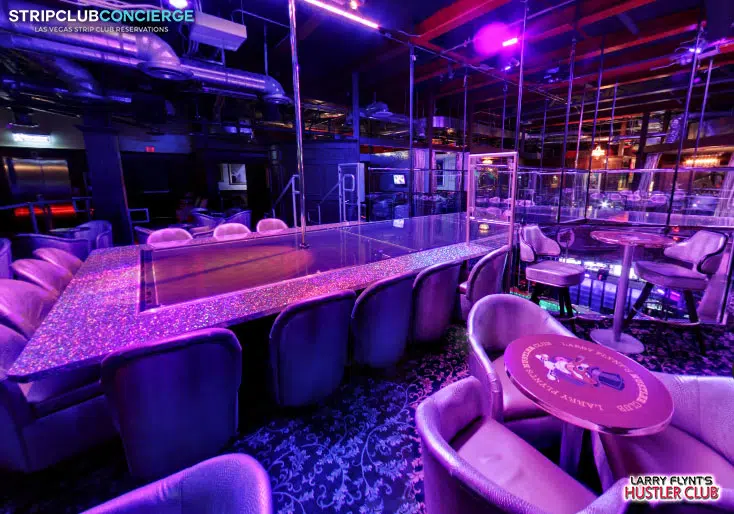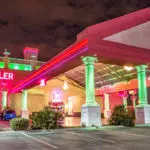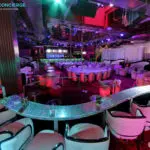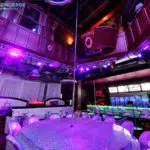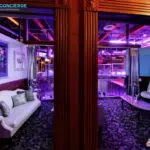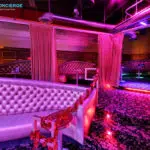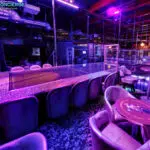 Larry Flynt's Hustler Club is internationally known as a premium strip club brand and customer experience, and Hustler Las Vegas is no exception.
Featuring three floors and 70,000 square feet of action, Hustler is one of the best strip clubs in Las Vegas, and most elaborate party spots in the world.
Usually coming in as a top bachelor party destination, Hustler Las Vegas is also highly recommended for groups of guys and girls.
Planning an after party? Hustler offers a 24/7 gentlemen's club, and simultaneous male revue show (third floor) from Thursday through Sunday. Any entry package below will allow dual entrance and access to the entire strip club.
We have all the must know info, best deals, and a full Hustler strip club review waiting for you.
Are you in?
Hustler Club Hours & Info
Hours: Open 8pm – 4am, 7 Days a Week [Updated for 2023]
Best Nights to Go: Friday, Saturday, and Sunday "SINdustry" Night
Busiest Hours: 10pm – 2am
VIP / Bottle Service: $-$$
Music: Hip Hop & Top 40
Dancer Quality: 8/10 and Up
Coolest Features: Large Interior (~70,000 Sq. Ft.), Multiple Floors, Rooftop Bar
Dress Code: NO shorts of any kind, sweatpants, tanktops, flip flops, or sandals. See our general dress code guidelines.
Where is Hustler Club in Las Vegas?
Hustler Las Vegas is located at the south end of the strip, just past Mandalay Bay and to the left of McCarran International Airport.
Sitting right off the freeway, it's not a very walkable area at all.
You'll want to book transportation and plan your arrival in advance.
Getting to Hustler Club: Free VIP Pickup
Fortunately, Hustler Las Vegas offers a completely free VIP pickup when you book a drink package in advance through us.
Not only will a deluxe SUV, limo, or party bus come to pick you up directly from your hotel, but our driver will also return you to your hotel when done.
Simply call us at 702-755-1766 for fast booking, or if you're in need of immediate pickup.
P.S. Please never take a taxi, Uber, or Lyft to a strip club in Las Vegas.
While convenient for getting around Vegas, rideshare and cab drivers have been known to blatantly lie to patrons, and even switch your destination to make the most per head on your group.
The Good News: You can arrange a completely free limo pickup through us in seconds.
Hustler Vegas Cover Charge: Get in Free
Not only are you entitled to free transportation through us, but your cover charge at Hustler Las Vegas is waived (a $50-60 value).
When you arrive in our vehicle, you'll automatically receive VIP comped admission into the strip club.
The only thing you pay for is two drinks via our entry package (see below).
Front of Line Admission
Included with any of our entry packages is exclusive no-wait "skip the line" admission to the strip club of your choice.
So once you arrive at Hustler Las Vegas, our VIP Host will be there to escort you inside and make sure your entry is hassle-free.
Hustler Las Vegas Entry Packages
Hustler Las Vegas offers an exclusive two drink entry package through us, which is perfect for bachelor parties, birthdays, and guys night out.
On the other hand, if you're coming with a coed group of girls and guys, this package includes entry to both Hustler Gentlemen's Club and "Kings of Hustler" Male Revue. One package fits all.
Either way, if your group is on a budget and looking for fast entry: this is the deal to choose.
Two Drink Package
$44/person
FREE VIP Pick-Up
Two Drink Tickets ($20 Each)
FREE Cover ($50-60 Value)
Front of Line Admission
RETURN RIDE Included (Until 3am)
All Taxes & Fees Included
Hustler Drink Prices
Through us, all you pay for is two drink tickets at Hustler Las vegas.
You'll purchase the two drink ticket package at the door when you arrive via cash or credit card (no prepayment necessary with your reservation).
These drink tickets are $20 each and can be used for any premium cocktails, mixed drinks, or beers.
Any drinks you buy after that, through the waitress or at the bar, will generally range from $15-20 a la carte. This is fairly typical pricing for major Las Vegas strip clubs and nightclubs.
Book Your Two Drink Package Deal
Hustler Las Vegas VIP Packages
If you select the entry package above, you'll be entitled to priority seating.
This means you'll generally have a smaller complimentary VIP table when you arrive, unless coming on a very busy weekend like Memorial Day, Labor Day, or a Fight Weekend.
If you'd like to guarantee seating, and upgrade to one of the deluxe VIP booths at Hustler Las Vegas, you'll want to reserve a bottle service package.
Hustler Bottle Service
The Vegas Hustler Club offers three primary VIP bottle service packages based on group size.
They may not have the variety of bottle service packages that Sapphire does, but Hustler Las Vegas' all inclusive format provides a great deal as well.
All packages come with a personal waitress, busser, and security guard to help you throughout the night.
Note: You're welcome to upgrade to the larger packages with a smaller group if you'd like more room, or a few extra bottles on hand for the girls.
Hustler Bottle Menu
When planning, you should keep in mind that all bottle service reservations are taxed at 8.1%. In addition, you'll owe between 18-20% (your decision) in gratuity to the waitress taking care of you.
We've included the package prices below, as well as the total all in price you can expect to pay after tax and gratuity are added on.
Hustler Bottle Service Packages
All packages can be paid for when you arrive via cash or credit card, so no need to prepay when you make your reservation.
Call or text us at 702-755-1766 anytime to make your reservation, or book your package with us online in seconds.
Perks: Bottle service packages also include free limo transportation (round trip) and complimentary entry for your group.
FREE VIP Pick-Up
1 Premium Bottle (Your Choice)
Unlimited Mixers
VIP Table on Main Floor
FREE Cover ($50-60 Value)
Front of Line Admission
RETURN RIDE Included (Until 3am)
Good for Up to 6 People
FREE VIP Pick-Up
2 Premium Bottles (Your Choice)
Unlimited Mixers
VIP Table on Main Floor
FREE Cover ($50-60 Value)
Front of Line Admission
RETURN RIDE Included (Until 3am)
Good for 7-12 People
FREE VIP Pick-Up
3 Premium Bottles (Your Choice)
Unlimited Mixers
VIP Table on Main Floor
FREE Cover ($50-60 Value)
Front of Line Admission
RETURN RIDE Included (Until 3am)
Good for Over 12 People
You'll probably notice that you save considerably per bottle when you choose the next package level.
Tip: If your group is on the bigger side, we suggest considering the jump from Gold to Silver, or Silver to Platinum.
Example: If you have 10 guys, the Silver package comes out to roughly $100/person, whereas the Platinum includes another bottle and comes out to only about $120/person.
Is a mere $20 each worth a whole extra bottle of your choice? We think so.
Hustler Club Las Vegas: Full Strip Club Review (Updated 2023)
Stretching a three floors and 70,000 square feet, Hustler Las Vegas has a lot to cover in a short review.
We'll break it down by each floor's primary features and purpose, and wrap with a in depth look at the Hustler Honeys, lap dance and VIP pricing, special events, and much more.
Looking for quick questions answered or help making a reservation? Contact us at 702-755-1766 for more info, or to schedule your free VIP pickup from the Las Vegas Strip or Downtown Fremont Street.
First Floor: Dual Stage, Full Bar, and Main VIP Area
Hustler Club's sprawling first level features a dual main stage, full bar, and over 30 VIP booths.
VIP Booths are divided into the smaller, more intimate tables available for general seating, and the deluxe VIP booths along the walls.
You may notice one of the stripper poles stretches from the main floor all the way into the second level.
Hustler Las Vegas is home to the largest stripper pole in the world, spanning over two stories.
We know what you're wondering. And yes, the dancers get very creative with it.
The Main Bar
The main bar is where you'll redeem your two drink tickets as part of our entry package. As a reminder, your tickets are good for any premium cocktails, mixed drinks, or beers.
Hustler Las Vegas has one of the largest staff of bartenders and waitresses in town, so expect prompt and attentive service.
Coming to watch the game or the fight? The main bar features four 43″ tvs with different events on at all times.
On the other side of the room, another four TVs allow extra for extra coverage.
Deluxe VIP Booths
The main floor is a great place to reserve your VIP table at Hustler, if you prefer the flexibility of fast access to the stage and a large selection of dancers.
Hustler Las Vegas offers 8 deluxe VIP Booths on the first floor. These booths are the plush white leather couches along the wall that comfortably fit 7 to 12 people.
If you'd rather have privacy, and prefer to select a few girls to spend the evening with, you'll want one of the Hustler Honey suites or skyboxes on the second level (more below).
Book Your Hustler Las Vegas Package Now
The Restrooms: A Special Charm
Hustler's first floor is also home to some of the most unique urinals in Vegas. These are a Hustler Club trademark, and can be found inside most locations.
We guarantee its one of the images you remember most from your vacation.
Second Floor: Hustler Honey Suites, Skyboxes, DJ Booth
The second level of Hustler Club in Las Vegas offers more of an exclusive, VIP feel. This is where you'll find the more intimate, private VIP accomodations.
In addition to a central bar and deluxe VIP booth area, you'll find another dual stage format, with the second stripper pole extending up from the first floor.
Dancers will often start at level two and ride their way down to the first floor.
Private VIP Booths
The second floor of Hustler Las Vegas is home to the most luxurious VIP tables in the entire strip club.
In particular, the second level features 3 large private party booths, 12 private Hustler Honey suites, and 1 exclusive DJ Booth table.
Hustler Honey Suites & Skyboxes
The Hustler Honey Suites offer an ultra private experience to enjoy the company of your friends, and a few of your favorite girls.
Once you've spent some time on the main floor and chatted it up with a couple of the dancers, you can bring them back to your private Hustler Honey suite upstairs for some fun.
If you'd like more of a view, there are also several skyboxes overlooking the action of main floor.
On a normal night, you'll be able to secure this location for one of the package deals above.
DJ Booth
Looking for more of party at the strip club? You can request the DJ Booth table, but keep in mind Hustler may not sit a package here.
Depending on the night, you'll likely be asked to upgrade your minimum spend to $2000 or even $3000 in bottle service. This is one of the most exclusive tables in the club, and often doesn't come cheap.
Contact us directly at 702-755-1766 for any bottle service questions you may have, and for help planning your specific party.
Book Your Package at Hustler Las Vegas
Third Floor: Kings of Hustler, Hustler Rooftop
As we mentioned earlier, Hustler Las Vegas features a simultaneous Gentlemen's Club (Levels 1 & 2) and Male Revue (Level 3).
Hustler's male revue is known as "Kings of Hustler," and comes in as one of the top male strip club shows in Las Vegas.
Ladies: Check out our full guide to Kings of Hustler for more information on planning your bachelorette party, birthday, or girls trip with us (men are welcome as well).
Hustler Rooftop
The famous Vegas Hustler Club rooftop offers a stunning view of the south Las Vegas Strip including Mandalay Bay, Luxor, and Excalibur.
It's a great place to catch a breather from the action inside the strip club, or step out to have a drink with a friend.
Flashback: Hustler Las Vegas once tried to open a separate nightclub onto itself called "Fuso," located upstairs on the rooftop patio.
While there are no VIP tables on the third floor, there is plenty of general seating and luxury couches to accommodate your party if you prefer the view.
You can also get a lap dance up here, but fewer dancers are generally working the area than on the first and second floors.
Update: Fuso never took off, in case you were wondering. However, in summer of 2019 Hustler experimented with a new after hours concept known as the "Terrace."
Hustler plans to continue the rooftop after hours concept into the 2023 season after considerable success last year. Terrace After Hours is open every Saturday starting at 12am, and the party goes until close (well into the next day).
Note: Any drink package booked prior to the opening of after hours on Saturday gets you free access to this party on the third floor as well.
Lap Dance & VIP Room
The second floor VIP rooms are the prime locations in the club to really enjoy a lap dance and "special treatment" from a dancer.
Though you can get a lap dance anywhere inside Hustler Las Vegas, these rooms allow for a much more private and memorable experience.
Lap Dance Prices
A quick lap dance is generally done on the first floor, and comes in at $20 each (plus tip).
A good tip is $5-10 if she really went out of her way for you, or a few singles if it wasn't so good.
Have questions about lap dance etiquette? You can always consult our blog for more general info.
VIP Room Rates
Looking for more? Having a Hustler stripper work you privately for 15 minutes in a VIP room will cost you $125.
This rate is slightly discounted for the hour: 60 minutes will cost you $475.
This doesn't include tip, which is slightly higher for the private rooms. For VIP treatment, $20-40 on top will usually do.
The Hustler Honeys
Hustler has over 200 dancers rotating nightly, and 80-100 working on any given night. That's a lot to choose from.
Hustler's top tier lineup are knockouts. These are some of the hottest strippers in Las Vegas, and many are hand picked by the boss Larry Flynt himself.
These are Hustler's promo girls, who come out for media events and generally represent the strip club.
On any given night these girls can be working, but even Hustler's "B-team" won't disappoint you. Many of Hustler Las Vegas' dancers are often featured on their Instagram account, for those interested.
Want to see Hustler's hottest strippers? Make sure to come on a Friday, Saturday, or Hustler's famous Vegas industry night: "SINdustry Night."
"SINdustry" Night: Hustler's Sunday Industry Party
Sunday night is by far the best night to visit the Vegas Hustler Club. Just as most nightclubs in Las Vegas host a weekly "industry party," Sunday is Hustler's strip club version of this tradition.
In the past, Hustler has given each "SINdustry night" its own theme, like this 1920's party from 2015.
More recently, Sunday industry night has become simply a busier and more popular night to go, and Hustler has generally done away with the "themed party" concept.
Something for the Ladies
For Hustler's Men Show (9pm-2am, Fri-Sun ONLY), head over to our Kings of Hustler guide to book this deal in particular.
Football, UFC, Fight Night, and…more
One of the best nights to visit Hustler if you're a football fan is for Thursday Night Football.
Hustler Las Vegas has been known to offer special bottle deals and happy hour priced buckets of beer on the fly. They'll even throw in some giveaways.
Since specials do change, its good to stay informed of sporting event specials on their twitter page.
If you're coming for UFC or Boxing Events, you can also contact us directly at 702-755-1766 to hear any special deals and schedule your pickup over the phone.
Mini Mayweather vs. Mini McGregor
One of the most hilariously obnoxious events to ever take place at Hustler Las Vegas was their recent faceoff event between "Mini McGregor" & "Mini Mayweather."
This happened during the height of the seminal 2017 boxing match.
At the time, this event was covered by every major news outlet and gained almost as much press as the actual fight. We can attest to the fact that it was better than the real thing.
Unfortunately, the result wasn't so surprising. Events mirrored real life, and Mini Mayweather bested Mini McGregor in a few extra rounds.
Food at Hustler Club
Hustler Las Vegas is known for having a quality kitchen and several go-to food items.
The strip club's kitchen is located on the third floor rooftop, and appropriately called the "Las Vegas Bistro on the Roof."
Food Menu
Here, you'll find your standard American favorites with a twist. Our favorite is the "Morning Wood Breakfast Burrito" with ham to close out a late night.
Hustler's Secret Menu
Many aren't aware, but Hustler Las Vegas has a secret "in-club menu" also known as "The Wacky Menu."
Simply ask one of the Hustler VIP Hosts once inside and they'll grab it for you if you wish to engage in some true fun.
The Wacky Menu allows you to personally control the strip club, with a higher level of control based on different tiers.
This is a terrific menu for bachelor party celebrations and birthdays, allowing friends to tease and embarrass the special guy to the extent they deem necessary.
For $200, you'll be able to choose the entertainer who goes on stage next. For $1000, you become "King for an Hour," allowing you to choose the music and be pampered by the dancers (feeding you food and dancing for you every 10 minutes).
If you really have money to spend, you can even manage the club for the day for $25,000. From what we understand, this includes every aspect of the daily operations and management of the dancers. If this is in your budget, we suggest you inquire about the menu or contact us directly at 702-755-1766 to make a custom reservation.
Wrap-Up: Know Before You Go
Ready to book your package at Hustler Las Vegas? There's a couple things to keep in mind when planning your visit.
Here's our top tips for having the best experience at Hustler Club:
Pre-Game: You're only required to buy two drinks when you arrive. It's fine to come a little tipsy if arriving in our free limo. We suggest pre-gaming in the hotel before arriving at Hustler Las Vegas so you're only on the hook for two drinks, and don't have to end up spending more.
Practice Etiquette: They'll generally be 80-100 girls or more working at Hustler Las Vegas at any given time. You should be buying at least one or two dances over the night as a good form of strip club etiquette. Don't feel pressured, but know that the staff will be more attentive when you spend even a little bit.
Ask the VIP Hosts: We suggest working with the VIP Hosts at Hustler to find the perfect girl for you. This doesn't mean you have to be a baller and pay for a table. Simply handshake one of the hosts a $20 and tell him what kind of girl you're looking for, and he will generally be happy to introduce you to your type.
Take Out Cash: If it's your first time at a strip club, know that the ATM fees can be obnoxious ($10-20 for each transaction). Be sure to take out money ahead of time, and bring some singles as well.
Schedule Your Pickup
We want to show you an amazing time at Hustler Las Vegas. Many people end up at the strip clubs after getting hustled by a street promoter, or being scammed by a taxi, Uber, or Lyft. Plan ahead.
We guarantee completely free VIP entry, and free transportation. Through us, all you pay for is two drinks when you arrive.
Two Drink Package
$44/person
FREE VIP Pick-Up
Two Drink Tickets ($20 Each)
FREE Cover ($50-60 Value)
Front of Line Admission
RETURN RIDE Included (Until 3am)
All Taxes & Fees Included
Call or text us now at 702-755-1766 to schedule your free limo pickup, and make an easy reservation over the phone.
We look forward to giving you the best experience at Hustler Las Vegas, and everywhere else you choose to visit with us.