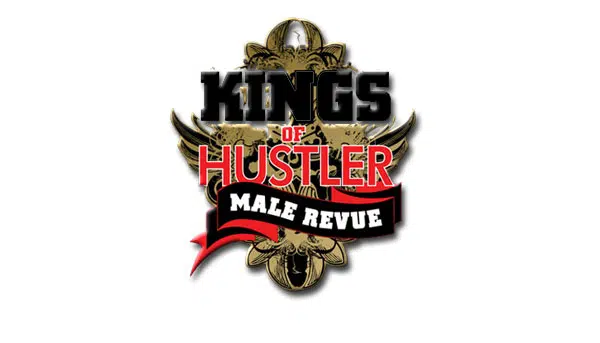 Men of Hustler Las Vegas [Official Guide]


VIP Entry (Front of Line Admission)
Book Now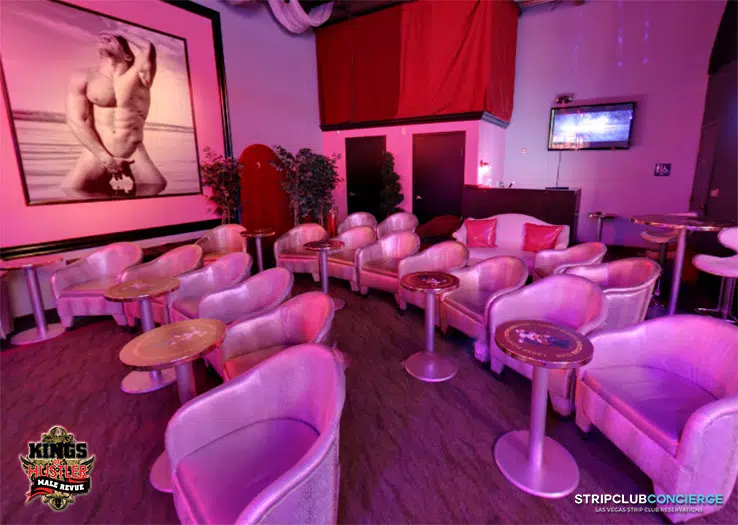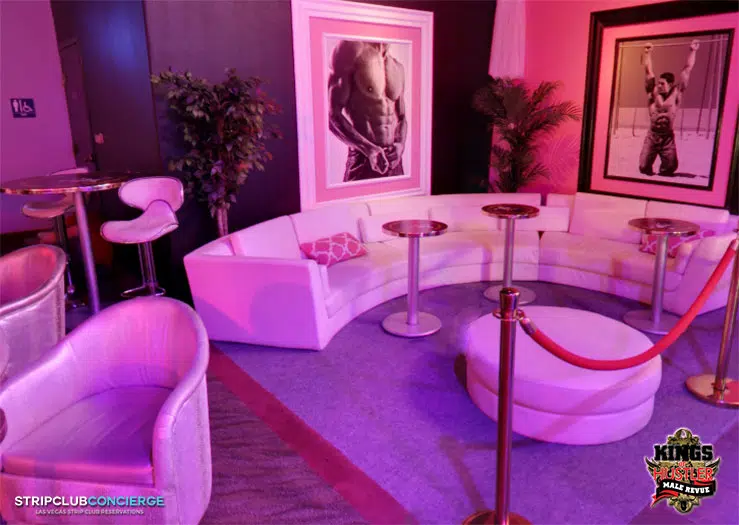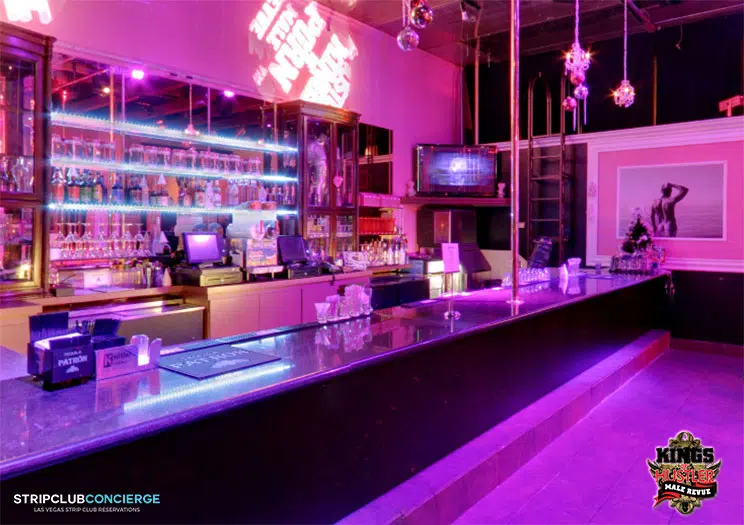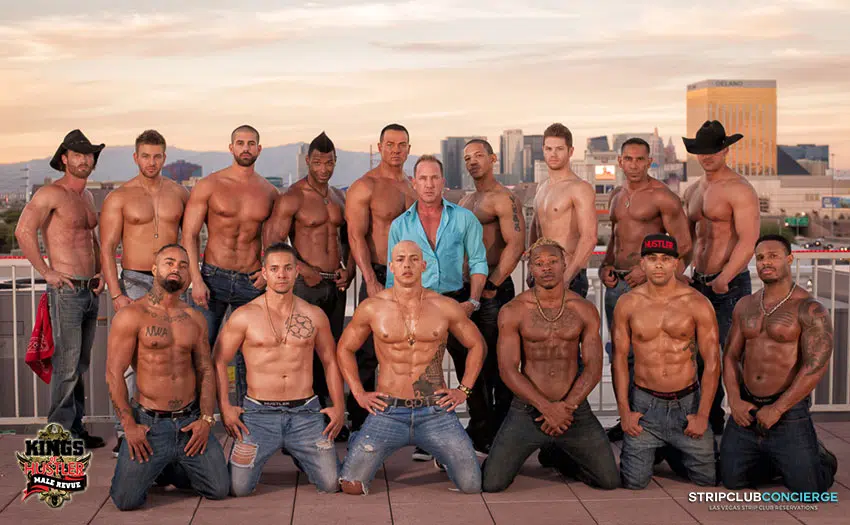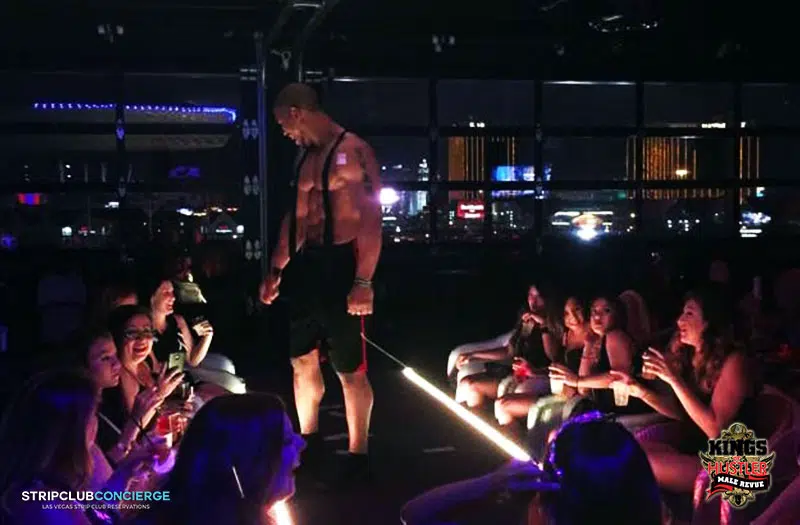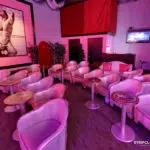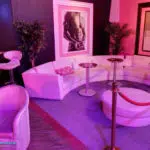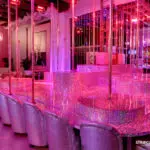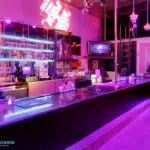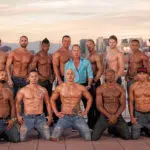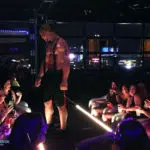 UPDATE (2023): Kings of Hustler is now open THURSDAY, FRIDAY, SATURDAY, and SUNDAY ONLY! Reserve your spot and sign up today!
If you're looking for a top notch Vegas male revue experience, Kings of Hustler Las Vegas offers an unbeatable deal for your bachelorette, birthday, or girls trip.
Home to the hottest male dancers in Vegas, the Hustler Club's male revue show provides an all inclusive two drink package deal for your special night. All packages include VIP front of the line admission, and a free limo pickup straight from your hotel.
Bonus: Admission to Hustler's male revue show includes access to the entire strip club (three floors and 70,000 square feet). Feel free to explore the side with female dancers, as well as Hustler's grand rooftop patio.
Why should you choose Kings of Hustler as your male revue show this weekend in Las Vegas?
Let's dive in.
Kings of Hustler Las Vegas Male Revue: Your Mega-Guide
Kings of Hustler caters to bachelorette parties, girls trips, and birthday celebrations: the dancers really go out of their way to make your night special and memorable.
We'll start with some key facts about Hustler's male revue, then explore the venue, the hunks, competing show options, and wrap with some of our best tips for enjoying the show.
Kings of Hustler Hours & Info
Show Hours: 8pm – 2am [Updated for 2023]
Days Open: Thursday – Sunday
Best Nights to Go: ("SINdustry Night")
Busiest Hours: 8pm – 12am
Bottle Service / VIP Pricing: VIP Table Included
Music: Hip Hop & Top 40 / Open Format
Male Dancer Quality: 8/10 and Up
Coolest Features: Industry Sundays, On-Stage Lap Dances, Free Dual Admission to Hustler's Gentleman's Club and Rooftop
Dress Code: Relaxed (No Sandals, Flip Flops, Hats, or Sweatshirts)
Where is the Kings of Hustler Show Located?
Kings of Hustler is located inside its own wing of Larry Flynt's Hustler Club in Las Vegas. Almost half of its 70,000 square feet expanse is devoted to the male revue show at Hustler.
This easily makes Kings of Hustler the largest male revue in Las Vegas.
Kings of Hustler is located west of McCarran International at the south end of the Las Vegas Strip. It's not walkable – even from southernmost Mandalay Bay – so you'll definitely need transportation.
Warning: You'll end up paying a hefty cover if you arrive by taxi, Uber, or Lyft – in addition to your transportation and drinks.
How to Get There: Free Limo Pickup
Kings of Hustler provides a completely free limo pickup through us, and we even cover your return ride back to your hotel.
This makes it easy to focus on your night, and making sure your special girl has the time of her life.
Looking to schedule your pickup now? Simply call or text us at 702-755-1766.
Book Your Kings of Hustler Package Online
Our agents will go over any questions and help set up your night at Kings of Hustler.
VIP Front of Line Admission
As with any package reserved through us, you're entitled to "skip the line" expedited admission when you arrive at the club.
This means no waiting in line, and no hassles at the door. Once you get this kind of treatment, you won't be able to go back.
Kings of Hustler Las Vegas: VIP Entry Packages
Kings of Hustler features two premium party packages, popular with bachelorettes, birthday celebrations, and girls trips.
The first package includes two premium drinks each, along with complimentary VIP entry and deluxe limo or party bus (depending on group size).
If you'll be in Vegas on Sunday, you'll want to hit up Hustler's exclusive "SINdustry Night" party that stretches into the gentleman's club as well.
Two Drink Package
$40/person
FREE Limo Pick-Up
FREE Cover ($50-60 Value)
Front of Line Admission ($50 Value)
Two Premium Drinks
RETURN RIDE Included (Until 3am)
All Taxes & Fees Included
In the past, you could check out our other male revue Men of Sapphire on Thursday, Friday, or Saturday (closed Sunday), and save Kings of Hustler for the last night as a double header weekend. Unfortunately, Sapphire has still not reopened the male dancers side of their operations since Covid.
How is a Male Revue at a Male Strip Club Different?
There's a few different factors to consider when thinking about making a reservation at a Vegas male revue show.
We've found that the shows offered at the male strip clubs in Las Vegas offer not only the greatest value, but also the greatest flexibility for your group.
We'll compare Kings of Hustler Las Vegas to some of the other popular male revue shows in town.
Come & Go
You'll notice that the show runtime for Kings of Hustler Las Vegas is significantly longer than that of Chippendale's or Thunder from Down Under.
Stretching from 8pm to 2am, the Kings of Hustler show features multiple performances, acts, and special on-stage lap dances. There's constant action and anytime in that span is a great time to come.
Want to hit the nightclub first and get picked up after? No problem. Is your girlfriend feeling sick during the show and has to leave? Also, not an issue.
e.g. For Chippendale's, you're confined to either an 8:30pm or 10:30pm performance (lasts roughly 90 minutes). As many nightclub guest lists require you to be there at 10:30pm sharp to get in, you'll have to devote an entire night to the show.
Much Cheaper
If you compare the Kings of Hustler $40 package to some of the ticket prices at the most popular male revue shows in Las Vegas, you'll find that it offers an amazing all-inclusive deal.
Tickets for Chippendales, for reference, start at $65 just for entry (without taxes or fees). You receive nothing else with your ticket purchase.
If you want to meet and interact with the dancers that's an extra $39 each.
Compare: At Kings of Hustler you receive VIP front of line admission, a VIP Table, and two drinks each for the all in price of $40.
You'll also receive dancer interaction throughout the show and a complimentary dance for the special girl.
Comp Limo Transportation
Nothing can beat the experience of getting picked up from your hotel by a deluxe limo. This is included with your Kings of Hustler package.
You'll also get a return ride from Hustler Club before 3am, and can schedule with your driver.
Neither Thunder from Down Under nor Chippendale's offer any kind of transportation.
Book Your Kings of Hustler Package Now
Smoking Hot: The Men of Hustler
Whether you're sitting next to Kings of Hustler's cozy fireplace (yes this exists), against the elaborate main stage, or watching from your VIP table, you'll be surrounded by gorgeous, hulking men.
Currently, there are more than a dozen men performing nightly at Kings of Hustler, and many more rotating on staff.
The Men of Hustler lineup spells perfect shape with rock-solid, chiseled abs.
The dancers are also very diverse, and appeal to a wide range of preferences. Hustler has the tough guys, the cowboys, the gangsters, the businessmen, Caucasian, African American, Hispanic, and more. No matter what your tastes are, the hunks of Kings of Hustler Las Vegas will definitely appeal to you.
The Kings of Hustler men are all very friendly, laid back, and low pressure: they'll be physically aggressive during the show, but also stay professional and will always respect your boundaries.
They also won't hassle you for a private dance, but you should always consider tipping any dancers that go out of their way.
Featured Dancer: Bo Blaze
One of the most requested male dancers at Hustler is Bo Blaze.
He is your quintessential cowboy fantasy, and one of the more popular male strippers at Kings of Hustler (and in all of Vegas).
More explicit pictures can be found on Kings of Hustler's twitter. As we said, Kings of Hustler's selection of dancers is extremely diverse: whatever your dream guy looks like, you're bound to find him here.
An Inside Look at Kings of Hustler Las Vegas
Hustler Club is a massive and complex entertainment venue divided into three main floors. The third floor is where Kings of Hustler is located.
This third floor also opens up onto Hustler's famous rooftop, featuring sprawling 360 degree views of the Las Vegas strip.
The Kings of Hustler room features fully loaded VIP seating, with over 30 VIP tables and a huge waitstaff.
Seating arrangements at Kings of Hustler are divided into the standard arena style VIP seating facing the main stage, and the more spacious VIP booths reserved for larger groups (8 or more people).
In addition to multiple VIP seating options, there is also stage seating for the truly adventurous.
Just be aware that seating against the main stage is first come first serve, so plan on arriving between 8pm and 9pm to secure one of these seats.
Feeling a little bit shy? You're welcome to start off at the bar as well, and redeem your two drink tickets as part of the entry package.
Just watch out in case the dancers want to perform on top of you.
Book Your Kings of Hustler Package Now
Kings of Hustler: Vegas Male Revue Checklist
Ready to book the ultimate girls night?
There's a few pieces of info to remember for any Las Vegas male revue experience. Make sure to read these first.
Have Your ID Ready
You have to be 21 years of age or older with a valid photo ID to enter Kings of Hustler.
Make sure to have either:
A Government ID that shows you're at least 21 years old
Valid Passport
Dress Code
The dress code is very relaxed for ladies at Kings of Hustler. You can go all out with a snazzy Vegas dress, or you can opt for simple casual wear like a top and jeans.
It's very rare that people are told to go back to the hotel and change. Prohibited items include flip flops, sandals, sweatshirts, and hats.
If you're in doubt, please consult our full Vegas strip club dress code guide for more info. Keep in mind, women usually have it a little easier with the bouncer.
Alcohol
What you pay for with the Kings of Hustler entry package is essentially just two drink tickets ($20 each) for a total of $40. VIP Entry and Limo transportation are completely free through us.
Its good to keep in mind that any drinks you buy after your first two rounds will generally run you $15-20 for a cocktail and $10 for a beer. Pre-gaming beforehand never hurt anyone (or has it?).
Bring Cash
If you show up without cash, you may have to use their ATM. Like most strip clubs, the ATM fee at Hustler Club is obnoxious, ranging from $10 to $20 at different stations in the club.
You should absolutely take out cash beforehand, even if you don't plan to get any lap dances or private time with a dancer. It's always good strip club etiquette to keep cash handy for tips.
Give Us a Call
Ready to make your reservation at Kings of Hustler? Our agents are ready to help you plan your Vegas male revue experience and schedule your free limo pickup now.
Call or Text us at 702-755-1766 anytime to get started, or sign up in seconds online.
Two Drink Package
$40/person
FREE Limo Pick-Up
FREE Cover ($50-60 Value)
Front of Line Admission ($50 Value)
Two Premium Drinks
RETURN RIDE Included (Until 3am)
All Taxes & Fees Included
Simply click on a package to fill out your reservation info, and we'll send you an email to confirm your limo pickup date and time.
We're excited to get started helping you plan your upcoming bachelorette party, birthday celebration, or girls trip!