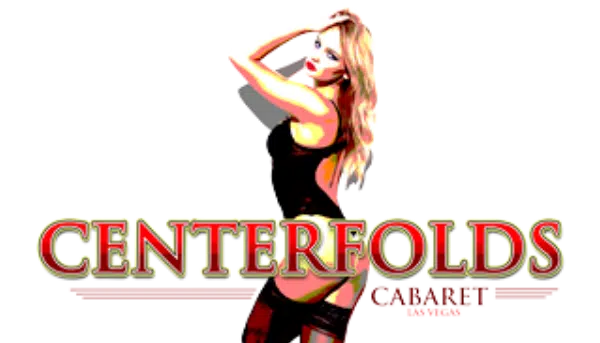 Centerfolds Las Vegas [Official Guide]



Burlesque Show VIP Admission
Valid /w Package Purchase
Voted BEST for Classy Couples
Book Now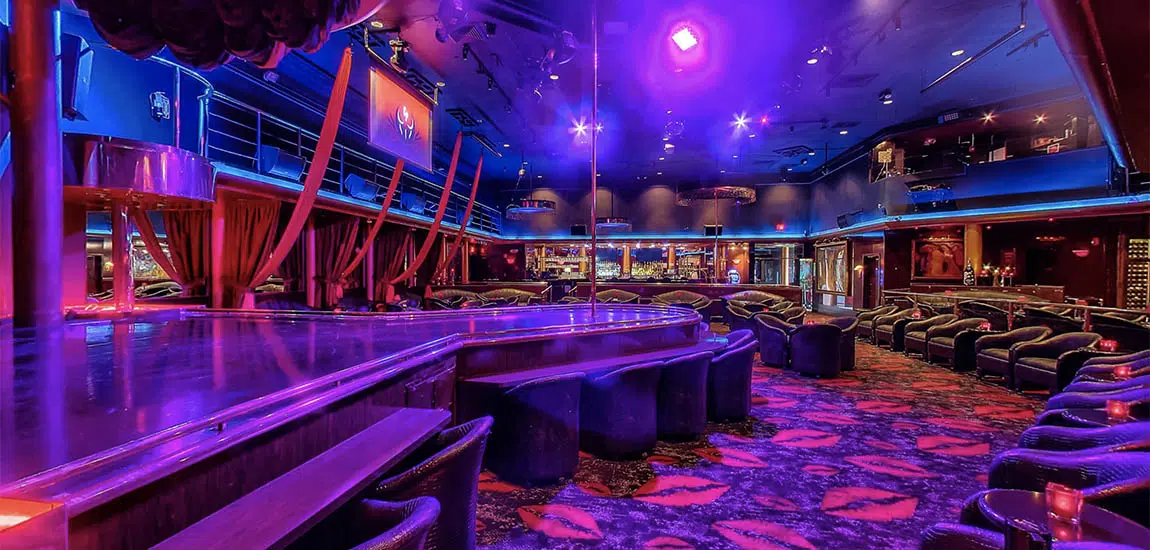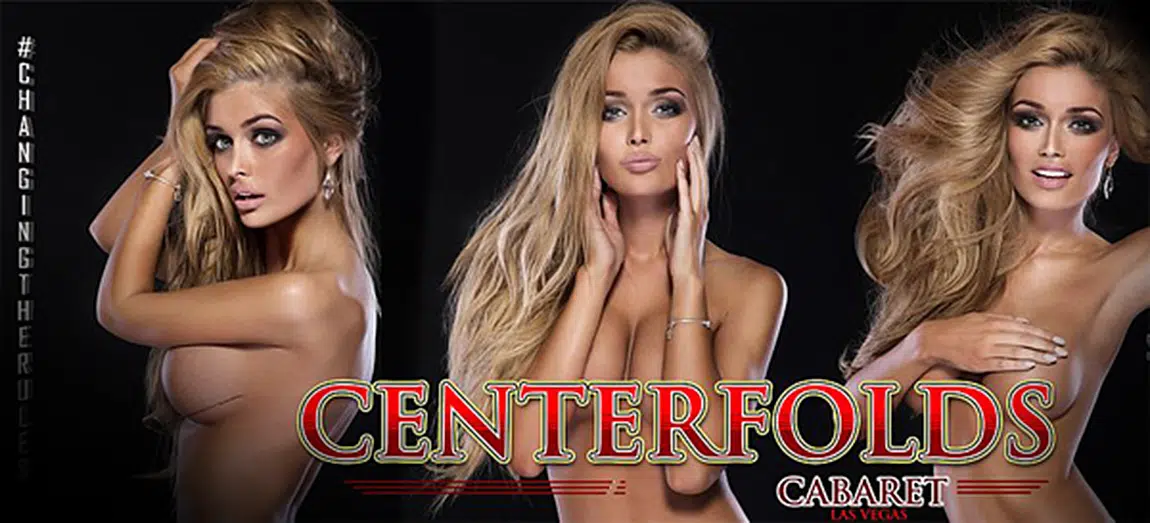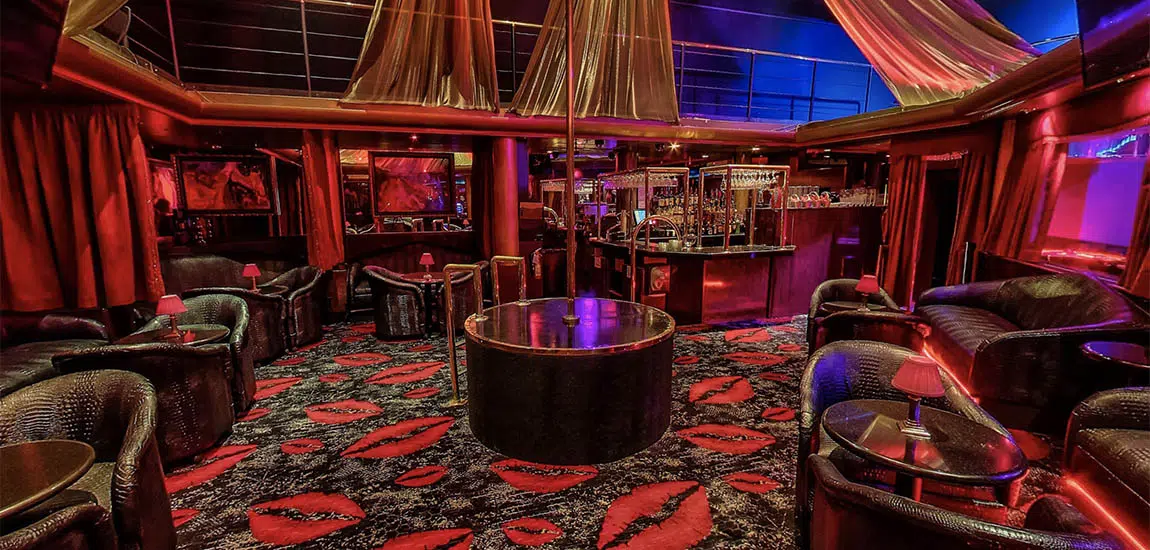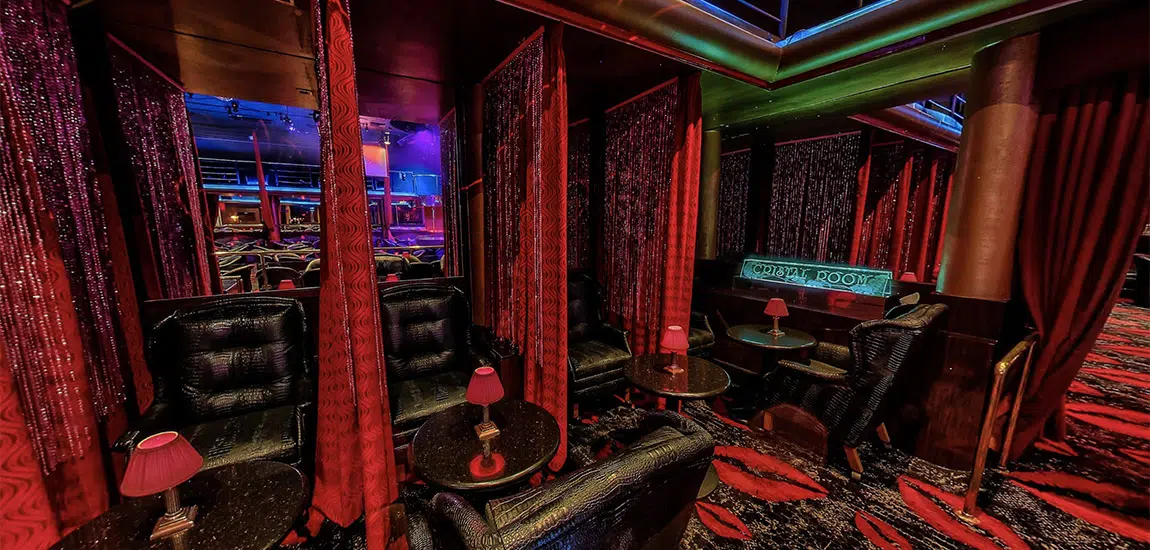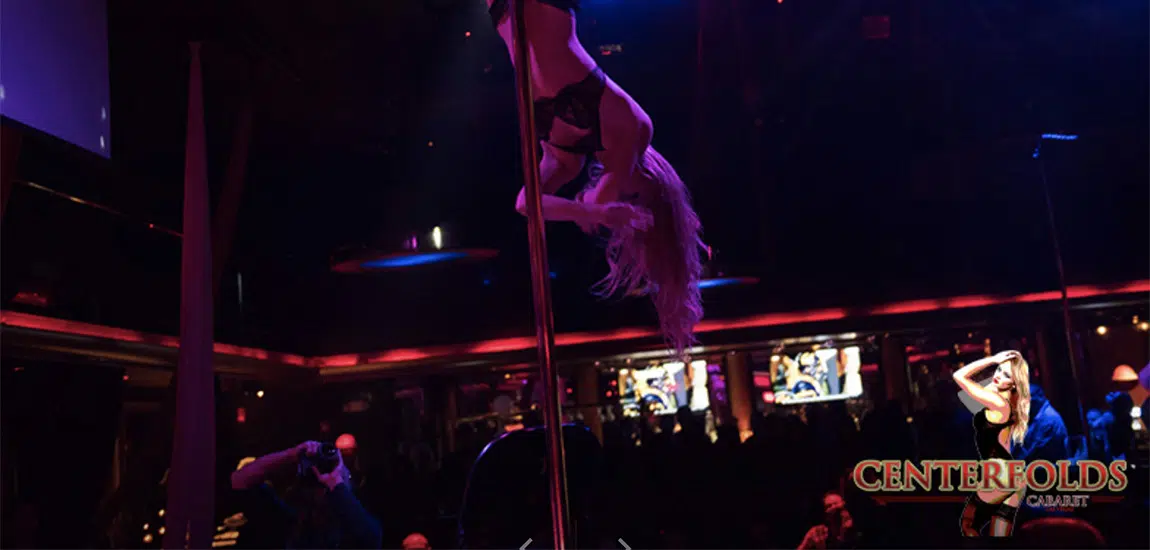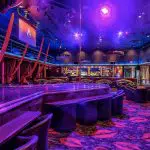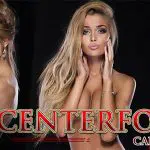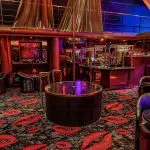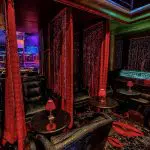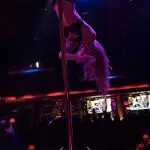 Here's one classic Las Vegas strip club that has taken on a brand new angle: Centerfolds Cabaret.
Centerfolds Las Vegas has recently welcomed "A Touch of Burlesque" (@atouchofburlesque on instagram), the recent Best of Las Vegas winner and burlesque show troupe, as their house performers starting at 10:30pm nightly. That means an interactive strip club experience (lap dances and VIP rooms) combined with a critically acclaimed show.
The best dancers and entertainers unite in a brand new strip club experience in Las Vegas.
In this update of Vegas' hottest newly remodeled strip club, we'll go over the intimate layout of the venue, the hand-picked entertainers, and of course the best deals available right now.
Welcome back to Vegas. Are you ready?
Centerfolds Strip Club Hours & Info
Hours: 8pm – 3am; 7 Days a Week [Updated for 2023]
Best Nights to Go: Tito's Thursdays & Sunday Industry Night
Busiest Hours: 10pm – 3am
VIP / Bottle Service: $-$$
Music: Hip Hop & Top 40
Dancer Quality: 8/10 and Up
Coolest Features: Deluxe Central Stage, Private VIP Rooms, Intimate & Upscale Vibe
Dress Code: NO shorts of any kind, sweatpants, tanktops, flip flops, or sandals. See our general dress code guidelines.
Where is Centerfolds Strip Club in Las Vegas?
Centerfolds strip club is located just off the Las Vegas strip to the east, across from the brand new Virgin Hotel (formerly the Hard Rock Hotel).
While close to the main hotels, we recommend catching a ride with us to avoid any unsavory parts of the walk through the residential area in between.
Getting to Centerfolds: Get a Free Limo Pickup
Fortunately, Centerfolds Las Vegas offers a completely free limo pickup when you book our exclusive VIP entry package.
You'll receive a deluxe SUV, limo, or party bus/sprinter based on your group size, which will promptly pick you up from your desired hotel and bring you direct to the venue.
Simply call us at 702-755-1766 or signup below for fastest service.
Book Your Centerfolds Las Vegas Package Now
Centerfolds Vegas Cover Charge: Get the Best Value
With us you'll receive a complimentary limo ride and 1 free premium drink ticket each for the same amount you would typically pay just in cover charges. That's right. Get much more for your money.
Purchase our VIP entry package and receive not only these extra perks, but also expedited admission when you arrive.
Front of Line Admission
Included with any of our entry packages is exclusive no-wait "skip the line" admission to the strip club of your choice.
So once you arrive at Centerfolds Cabaret, our VIP Host will be there to escort you inside and make sure your entry is hassle-free.
Centerfolds Cabaret Entry Packages
Our usual two drink packages are on hold for the time being due to mandatory capacity restrictions at all venues, but we have worked out something almost as sweet at Centerfolds! We're ready to help you celebrate your bachelor party, birthday, or guys night out.
In any case, if your group is on a budget and looking for fast entry: this is the deal to choose.
VIP Entry Package
$40/person
FREE Limo Pick-Up ($100 Value)
One Premium Drink Ticket Each ($20 Value)
No Cover ($50-60 Value)
Front of Line Admission
All Taxes & Fees Included
Centerfolds Drink Prices
Through us, you'll get one complimentary drink ticket on arrival with our entry package. These drink tickets are approximately a $20 value, and can be used for any premium cocktails, mixed drinks, or beers.
Any drinks you buy after that, through the waitress or at the bar, will generally range from $15-20 a la carte. This is fairly typical pricing for major Las Vegas strip clubs and nightclubs.
Book Our Free Drink Package Deal
Our Centerfolds VIP Package
If you select the entry package above, you'll be entitled to priority seating.
This means you'll generally have a smaller complimentary VIP table when you arrive, unless coming on a very busy weekend like Memorial Day, Labor Day, or a Fight Weekend.
If you'd like to guarantee seating, and upgrade to one of the deluxe VIP booths at Centerfolds Las Vegas, you'll want to reserve bottle service.
Centerfolds Bottle Service
Due to capacity restrictions and limited availability, Centerfolds will not be taking advance reservations for bottle service at this time. You'll also have to pay the $40 cover regardless of if you plan to buy bottles and a VIP table inside.
While pricing varies based on the night, you can expect to pay $250 for one premium bottle of your choice (and you must purchase at least 1 bottle for every 5 people in your group). We'll be happy to give you up to date pricing the night of your arrival.
Since the cover charge is currently mandatory at Centerfolds, we recommend booking our $40 VIP entry package above to start your night, and upgrading to bottle service on arrival should you choose to go that route.
Centerfolds Las Vegas: Full Strip Club Review (Updated 2023)
Centerfolds has been widely known as one of the most intimate strip club experiences and upscale gentlemens clubs in Las Vegas. Not much has changed on that front, however reopening has come with some basic adjustments.
The "Bikini Bar" Concept
For the time being, the club is officially known as "Centerfolds Bar & Lounge," inviting a range of customers and bypassing the restrictions on strip clubs in a clever way. In addition, the dancers are dressed in bikinis on stage, showing off as much as possible within the current guidelines.
After a socially distanced lap dance or two (yes these are real), the VIP room will be calling. And this is where the real fun can still happen.
Main Floor: Grand Stage, Full Bar, and VIP Seating Area
Club Centerfolds has an immaculate interior, crowned by a central stage where the acton takes place. You'll find the main bar here toward the entrance.
You're also able to get a lap dance, or "air dance" as they call them now, here in the main seating area. The private booths outside the VIP Rooms however offer a more relaxed and intimate experience for you and your chosen girl.
VIP Area: "The Cristal Room"
The Cristal Room houses the entrance to the private VIP suites. Rates per hour vary based on the specific night and the dancers chosen to accompany you.
The booths outside the VIP rooms are complete with private curtains and luxurious leather. The VIP suites themselves however are on a whole other level.
The Wrap-Up: Know Before You Go
Ready to book your package at Centerfolds Las Vegas? There's a couple things to keep in mind when planning your visit.
Here's our top tips for having the best experience:
Pre-Game: It's totally fine to come a little tipsy if arriving in our free limo. We suggest pre-gaming in the hotel before arriving, so that one complimentary drink (we like beer) will be enough to hold you over for the evening.
Practice Etiquette: You should be buying at least one or two dances over the night as a good form of strip club etiquette. Don't feel pressured, but know that the staff will be more attentive when you spend even a little bit on the girls.
Ask the VIP Hosts: We suggest working with the VIP Hosts at Centerfolds to find the perfect girl for you. This doesn't mean you have to be a baller and pay for a table. Simply handshake one of the hosts a $20 and tell him what kind of girl you're looking for. He'll generally be very happy to help.
Take Out Cash: If it's your first time at a strip club, know that the ATM fees can be obnoxious ($10-20 for each transaction). Be sure to take out money ahead of time, and bring some singles as well.
Mask Up: You're probably sick of hearing this, but businesses in Nevada take COVID-19 precautions seriously. Masks are required at all times unless drinking or smoking. You can also expect everything at the venue routinely sanitized as part of their action plan.
Schedule Your Pickup
We want to show you an amazing time at Centerfolds. Many people end up at the strip clubs after getting hustled by a street promoter, or being scammed by a taxi, Uber, or Lyft. We suggest you plan ahead, especially in this day and age.
VIP Entry Package
$40/person
FREE Limo Pick-Up ($100 Value)
One Premium Drink Ticket Each ($20 Value)
No Cover ($50-60 Value)
Front of Line Admission
All Taxes & Fees Included
Call or text us now at 702-755-1766 to schedule your free limo pickup, or book in seconds above through our easy reservation portal.
We look forward to giving you the best experience possible at Centerfolds Las Vegas, and everywhere else you choose to visit with us.