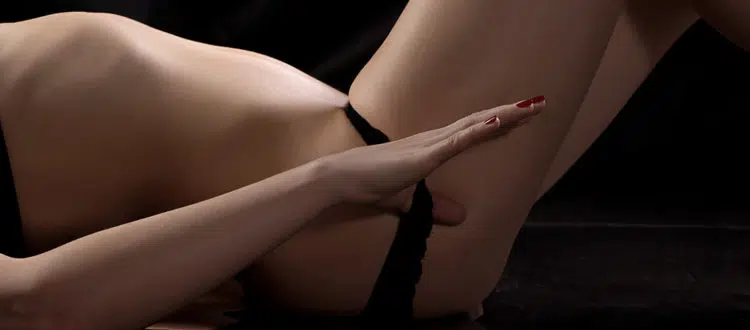 Full Nude Strip Clubs: 6 Las Vegas Lies (Exposed)
When newcomers arrive in Las Vegas, one of the first things they look for are the fully nude strip clubs. Those have to be the best, right?
The whole nude strip clubs Las Vegas fantasy has been played out over and over again by many enthusiastic tourists, but the reality of these so-called clubs are less than ideal.
Here's a secret…
There is no full nude strip club in Las Vegas – at least not in the sense you're thinking of.
Confused? Good, we thought you might be.
There are a few "totally nude" strip clubs in Las Vegas, but they're not exactly what you're thinking and here's why.
What a Full Nude Strip Club Means In Las Vegas
You may have been told many things about all the nude strip clubs Las Vegas has to offer, but these are the most common points that get glossed over by promoters and affiliates. In particular, we feel there are 6 hidden facts that make patrons the most upset and catch them off guard.
By the end you may be surprised, and we hope you walk away with a different perspective. Maybe we've even saved your night out.
#1 – You Can't Drink Alcohol
Can you imagine going to a strip club without a single drop of alcohol?
Well, if you visit a fully nude strip club in Las Vegas, that's what you're in for. A law was passed some decades ago that prohibits fully nude clubs from serving alcohol simultaneously. This is why a lot of clubs won't go full nude (alcohol = major profits).
For the strip clubs that are full nude: do you really want to be spending potentially hundreds of dollars in lap dances and VIP room time without at least getting a nice buzz to compliment the experience?
That being said, there is one club in Las Vegas that is fully nude with the ability to also serve alcohol. This one is grandfathered in, because it existed before the law was passed. However, the club is located in a pretty sketchy and out-of-the-way neighborhood. Located in North Las Vegas is Club Palomino. The club's quality has fallen off in recent years, but it's still an interesting place to visit. It's definitely not the worst club we've ever seen.
#2 – The Lap Dances and VIP Room are Insanely Overpriced
The cost of the lap dances can be a little higher at nude clubs as well. The lap dances cost at least double the cost of a topless bar and it's not uncommon for the girls to overly pressure you into going to the VIP Room.
The VIP Room is where both they and the club make their money, and where they'll try to haggle hundreds of dollars out of you. For this reason, the lap dances can often feel forced and uncomfortable at these clubs.
And now for the most important point. Even at the full nude strip clubs, the lap dances are still only topless.
You won't get a lap dance from a girl that's totally nude, as none of the girls walk around the floor fully naked. They are only actually full nude during a small part of their individual stage performances.
A lot of these clubs hope that you'll be enticed by the premise of "full nude" to come and buy lap dances, only to find out that they're really only topless. Full nude exposure and contact is only in the VIP Room. Good luck holding on to your money there.
#3 – Low Contact
Another big problem with the lap dances at these so-called fully nude strip clubs is that the contact from the dancers is notoriously low. When starting out with a lap dance, the girls are so pressured to get you to the VIP Room (where they make their real money), that they can be known to "tease" you the hardest into going upstairs.
Whereas at a topless Las Vegas strip club you'll be having a great time during a $20 lap dance, at the fully nude Vegas strip clubs you're only getting some real play at the next level.
This brings us to another big problem. Many of the girls at these lesser-known full nude clubs are what we in the industry would call "break-in" girls. Many are inexperienced, shy, and not even sure if they really want to be in the profession. Even in the strip club's VIP booth they sometimes won't really know what they're doing.
When you're paying out hundreds of dollars for an hour or more, you probably want a girl who's going to be high-contact, fun, and allows a good deal of touching. No matter how you slice it, you won't get the same amount of touching and physical contact at full nude Las Vegas strip clubs as you will at the topless clubs.
#4 – Horrible Reviews
If you take the time to look on Yelp or Google at some of the reviews people are leaving for these fully nude strip clubs, they're not well received. Many of these clubs have 1-2-star reviews and angry owners that comment on them calling every accusation false. Some have toxic conversation threads between owner and customers that are seemingly ongoing. Not a good look.
Here are some of the complaints we've seen about these clubs:
People complain that the lap dances cost way too much money and you're pressured to get a lap dance the second you walk into the door
The hotness level of the girls takes a dramatic freefall when you go from topless strip clubs to fully nude clubs
The places usually aren't well-kept, the staff is demeaning and rude in general with no etiquette or customer service
While we can't personally verify these claims, some people have complained that the clubs have charged their credit cards a ridiculous amount of money for things they didn't pay for
The list goes on. We of course encourage you to do your own due diligence when investigating clubs that promise you "totally nude" Las Vegas dancers. You may decide for yourself that topless Vegas clubs beat fully nude strip clubs any day of the week.
#5 – Even with No Alcohol, You STILL Have to Pay for Drinks
According to some of the dissatisfied and angry reviews we've seen on these nude clubs, even though they're not allowed to serve alcohol, the clubs will still overcharge you for soft drinks and sundries.
We've seen some people report that they supposedly had to pay $20 for a coca cola and $12 for a water. We'd expect this at some of the high-end nightclubs in town, but never at these sultry hangouts.
At least with the topless strip clubs, you're paying for alcohol and not soda pop.
#6 – They're Usually Not Too Packed or Well Staffed
If you go on a weekday – even at night – these places will generally be empty. This goes for customers as well as any hot strippers on staff.
We believe this is why the prices of things are a little high: the non-alcoholic drinks, the lap dances, and the VIP Rooms. Lack of customers contributes to lack of resources and an inability to hire the hottest dancers. They have to make up the difference.
It's common knowledge that the women who work at the seedier full nude Vegas strip clubs are the girls who couldn't get into some of the better paying clubs. Often, you'll find not only inexperienced girls, but also girls on the tail end of their career as a stripper (to put it nicely).
On the reverse side, the lack of customers creates a lot of desperation for the girls and the staff to get as much money out of people as possible, so they treat every single person walking in like they're the only person who's been there in a while. You're going to feel pressured by the girls and management to spend as much money as possible, and that turns many customers off.
We're going to go ahead and think you want to be a a lively and vibrant place packed with the hottest strippers and people spending money.
The Full Nude Strip Clubs Las Vegas Isn't Too Ashamed Of
Here's our list of the best fully nude strip clubs that are worth visiting on a whim here in Las Vegas. Some just want a taste of the other side. Many are located in Downtown Las Vegas, which could be out of your way if staying on the strip.
They also generally do not provide any complimentary limo transportation or free admission deals. They'd like you to pay for your ride, your entry, and any drinks you have inside. Many unwillingly do.
The Library Gentlemen's Club
Let's start with the best option. You can also book a free limo to The Library through us, unlike the others below.
This is a full nude strip club that actually attempts to be high-end. We'll admit, they did a great job turning the former Cheetah's into a respectable Gentlemen's Club with a smooth, sensual feel.
Like the others, this club is 18+, officially fully nude, and serves no alcohol (hookah, however, is available).
Little Darlings
The girls here aren't too bad, we'd rate them about a 6 but they're very pushy. The girls here will keep telling you that everything costs more. And a lap dance is basically just them shaking their asses while you stare at them.
If you want them to touch you, it'll cost at least double your initial cost of the lap dance. It's not too expensive to get in but the real expenses start once you start asking for a dance.
Can Can Room
Don't ever go to this place. This could easily be the worst strip club in Vegas, and some feel it shouldn't even be called a "gentlemen's club." Places like this are known to prey on new and unsuspecting tourists, sucking as much money out of you as possible. It's known as a hustler joint and a tourist trap at best.
Talk of The Town
This club is more local oriented and it's a bit more laid back. Locals don't fall for the same shady tricks a lot of these clubs use, and Talk of the Town caters to them.
The staff is generally pretty friendly but the quality of the dancers is well below a 6. More like a 4. This depends on personal preference, but it's clear that the dancers aren't required to keep up with personal hygiene.
Palomino
We don't really recommend any of these clubs, but Palomino is worth it just because its the only full nude strip club in Las Vegas allowed to serve alcohol by law.
That being said, many feel the quality of the club has gone downhill in a major way. It wasn't that bad until new ownership apparently took over and instituted a hands-off approach.
The dancers are less than hot, the venue itself is becoming run down, and it's in a very shady neighborhood. The only upside to this club is that they actually serve alcohol, but it's said to be overpriced and watered down.
It's also nearly 30 minutes away from the strip, depending on your method of transportation. As a reminder, you'll have to pay in full for your cover charge and your ride.
Diamond Cabaret
If you want entertainment, you should probably avoid this club and just go read the reviews people have left. It's small, there's not enough dancers to fill what little audience they have, and they try to overcharge you for everything.
From the second you walk in; some average looking girl is trying to convince you to pay $300 for a lap dance. We'd recommend wholly avoiding this one.
What's the Best Option for Totally Nude Las Vegas Dancers?
Our recommendation: the topless strip clubs.
It unintuitive, we know. But your best bet for seeing hot, fully nude strippers in Las Vegas is actually at the clubs that claim to be "topless only."
Either that, or hire your own Las Vegas strippers through a reputable agency. Spoiler: it's a headache.
Clubs like Treasures and Centerfolds and have by far the hottest dancers on the strip, and if you spend a little more for the VIP Room you can get them totally nude and all to yourself.
It costs a bit more up front for VIP, but you'll actually save money on the night overall. You'll also have a much better experience. We suggest sampling a few of the girls' lap dances first (generally $20 each here). From here, you can decide which one you want to go all the way with.
If you insist…
The Library Gentlemen's Club, mentioned above, is the brand new "higher-end" full nude option in town.
Opened during Covid, the originally topless club pivoted in early 2022 to kill the alcohol sales and be fully nude, feeling they could corner the market demand for such a spot.
If you're insistent on seeing fully nude dancers in a reasonable environment, The Library is currently the ONLY option.
We wouldn't bother with the other "full nude" strip clubs in Vegas.
Remember, you'll always feel better at the end of the night leaving an upscale gentlemen's club, instead of a sleazy locale for the allure of some extra skin.
Don't be fooled by the gimmicks. You're smarter than that now.