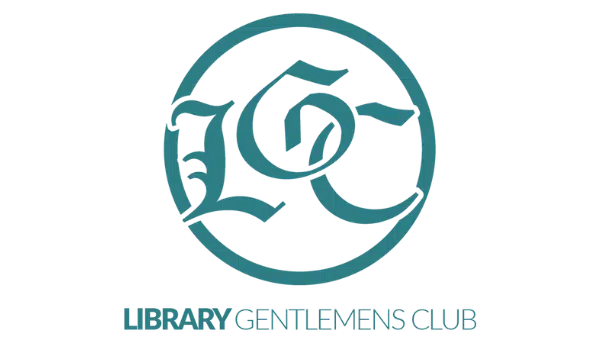 The Library Las Vegas [Official Guide]



Full Nude / 18+ (No Alcohol)
Voted BEST for Full Nude / 18+
Book Now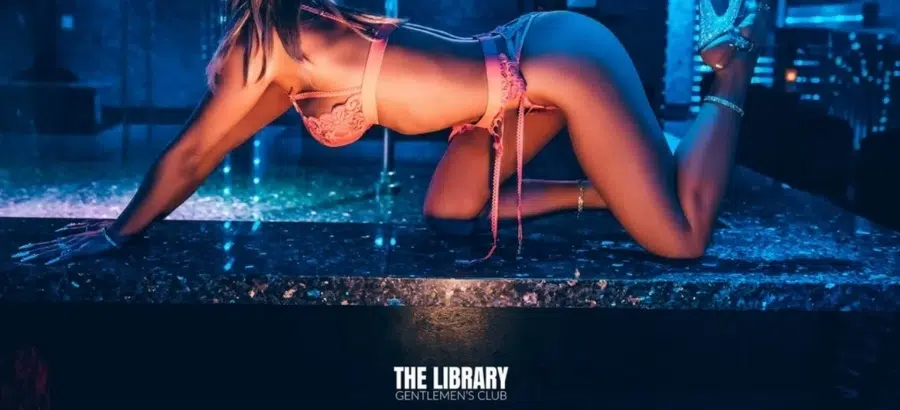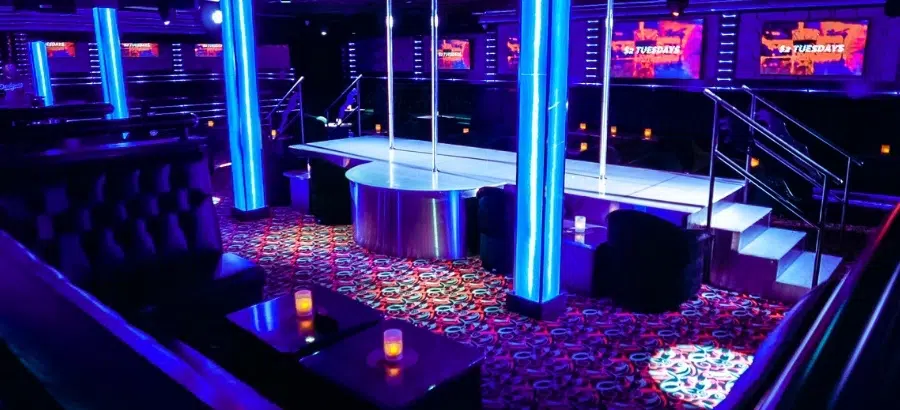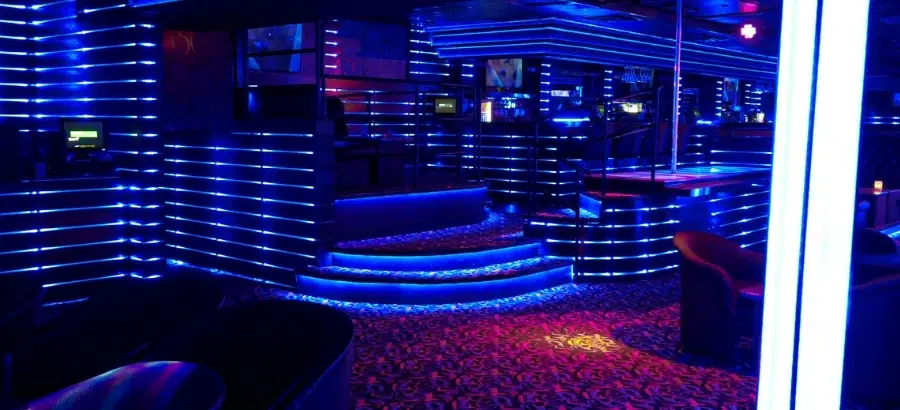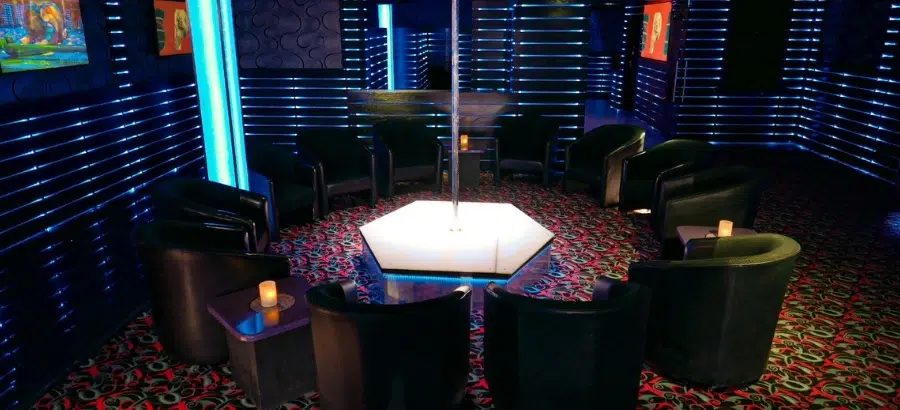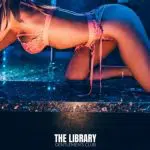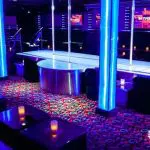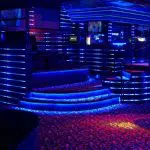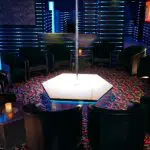 The Library Gentlemen's Club Las Vegas
The Library is the only place in Las Vegas where you can enjoy premium full nude entertainment within an upscale interior, and among some of the sexiest dancers in the city. But before we go any further, The Library does not serve alcohol.
Fully nude strip clubs in Las Vegas are not allowed to carry alcoholic beverages, per city code (a venue must choose to be topless-only and have alcohol, or to be full-nude and not serve alcohol). For this reason, many of the best strip clubs in Vegas are officially topless.
Now that that's out of the way: if you're looking for a classy and sensual experience, The Library is the perfect spot for you.
This new strip club has received praise for being the best in town when it comes to both the full nude and 18+ categories.
That's right. Since no alcohol is served, 18+ patrons are welcome here.
With beautiful women who want nothing more than to entertain, a staff that is friendly, and prices that don't break the bank: it's an easy choice. Get the most out of your visit with our in-depth guide to this highly popular, newest strip club in Las Vegas.
The Library Hours & Info
Hours: 7pm – 4am; 7 Days a Week [6am on Friday and Saturdays]
Best Nights to Go: Thu – Sat
Busiest Hours: 9pm – 2am
Bottle Service / VIP Pricing: $20 Lap Dance, and First Come First Service
Music: Hop Hop / Top40
Dancer Quality: 8/10
Coolest Feature: Fully nude dancers who actually know how to entertain!
Dress Code: See our general dress code guidelines.
Where is The Library in Las Vegas?
The Library is located at 2112 Western Ave, Las Vegas, NV 89102, United States. Directly across from Revolution Tattoo and next to Sin City Tint.
How To Get A Free Limo To The Library?
If you're looking to visit The Library Gentlemen's Club in Las Vegas, one of the easiest ways to get there is by taking advantage of our free limo service.
For only $50 (cheaper than the actual cover at The Library), you can experience the best full nude strip club in Las Vegas and arrive in style. Plus, get a free (non-alcoholic) beverage on arrival.
You'll want to avoid taking a cab/Uber Lyft to any Vegas strip club, due to the possibility of a double cover charge (driver kickback). This can also happen if you drive yourself without a local ID, or if you choose to walk (let alone concerns over the sketchiness of the area).
Book with us today and enjoy a stress-free, VIP experience at this highly popular venue. This includes skip-the-line entry even on the busiest of nights.
A Strip Club with History
The Library has a long and storied history, having opened its first Strip Club over a decade ago in October 2011. They have opened and ran successful strip clubs in:
Westminster
Anaheim
Redlands
Las Vegas
Each club has its unique location and design with various features, including different VIP table concepts, booths, and stages. The exclusive e-hookah service, however, exists only at the Las Vegas location.
The Library Gentlemen's Club in Las Vegas originally opened as a standard topless strip club with alcohol in late 2020.
After just a few months, they opted to change the concept to a premium full-nude club and remove the alcohol (see city code above).
Much of this thinking was due to the increased demand for a quality fully nude strip club, compared to the existing options in Las Vegas.
The Library made the tough decision to go fully nude, and it has paid off for them (and its customers).
Growing Las Vegas Popularity
After acquiring and transforming the old strip club "Cheetahs," The Library has taken off.
With the buzz of sexy ladies, a reputable business, and a fully nude strip club, you can expect a crazy thing or two from The Library. Many first-time clients and customers have raved over their birthday party, guys' night out, or bachelor party at The Library Gentlemen's Club in Las Vegas.
Club Review (Room Breakdown)
The Library is a stunning new strip club located in Las Vegas, renowned for its upscale interior and premium full nude entertainment.
The club features multiple VIP rooms with various seating options, including traditional leather theater-style seats, as well as more private booths that offer some extra privacy.
As you enter The Library, you'll be greeted by some of the hottest entertainers in Las Vegas. They'll do their best to make you feel comfortable and welcome.
The club has a full bar that serves a wide range of non-alcoholic drinks, so if you're not into alcohol or are under 21, you can still enjoy everything this amazing strip club offers. Plus, there's hookah.
Main Room
If you're looking for an up-close and personal experience, the main room at The Library is a great choice. Featuring a state-of-the-art stage with plenty of seating options all around, this area is perfect for those who enjoy watching the action up close.
Enjoy the blue neon glow throughout the club, with accent lights to highlight every move the dancers make. Also, catch the big game on with their many big-screen TVs throughout the venue.
Grab a soft drink or some food at the bar and look forward to some of the dancers coming over and getting to know you more.
The one downside to the bar is your back is to the dancers. The barstools do swivel… but if your goal is to view the main stage, we recommend one of the booths or tables.
Either way, The Library's spacious and luxuriously crafted booths can easily fit bigger groups. Or, if you are looking for a more intimate setting, have a seat at one of the multiple smaller tables on the main floor.
Private and VIP Rooms
The Library features a large, spacious VIP room that is perfect for those who want to enjoy the action in a more private setting.
The VIP rooms at The Library offer a more intimate atmosphere, for those who want to engage in some one-on-one time with the dancers. Private rooms make for the most memorable bachelor parties.
You will find the private rooms just off the main room. Each room is spacious enough, even for the largest of bachelor parties.
With a single-stage and stripper pole in the room, you and all your friends can enjoy a stage front view no matter where you sit.
Expect a first-come, first-serve pricing for VIP rooms. Lap Dances are available as well for only $20 (the standard strip club rate).
Parking
Parking is not something that you need to worry about. First of all, you don't even need to bring a car because you can get a free limo when you go through SCC.
However, if you do choose to drive, there is lots of parking available, both out front and around the back.
Enjoy A Premium Full Nude Strip Club (For Once)
Those seeking a luxurious, elegant fully nude strip club should consider The Library as their first choice. It's a must-see, especially for those between the ages of 18 and 21 in Las Vegas.
Don't wait in line for hours to get into this club. Instead, give us a call today! Our limo service is ready to go at all hours and even last minute. This in-demand, one-of-a-kind strip club experience is waiting for you.