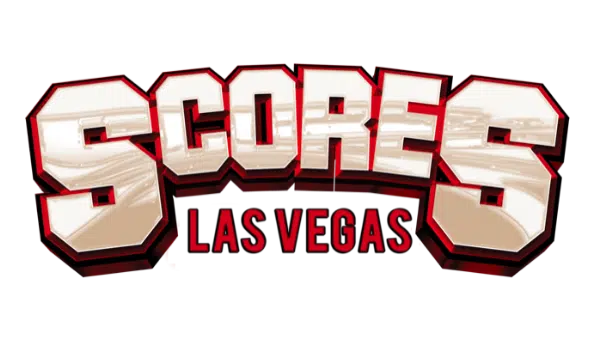 Scores Las Vegas [Official Guide]



VIP Front of Line Admission
Valid /w Two Drink Ticket Purchase
Book Now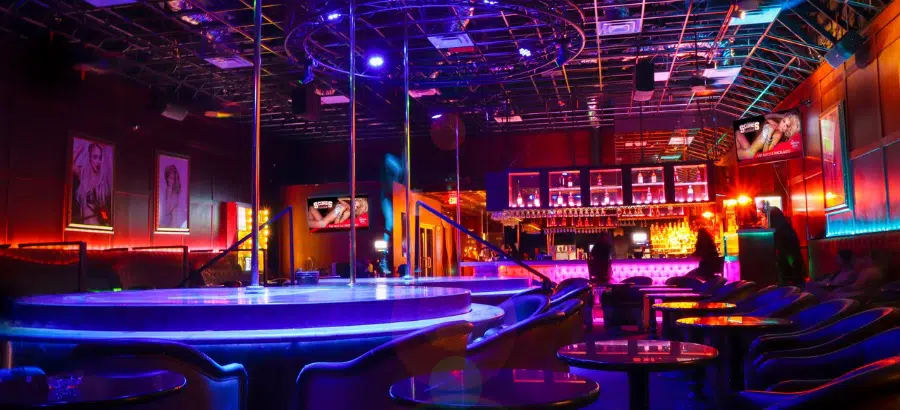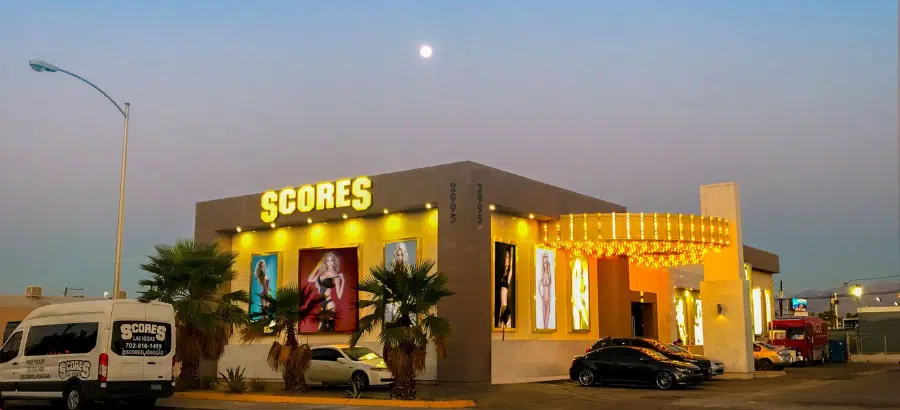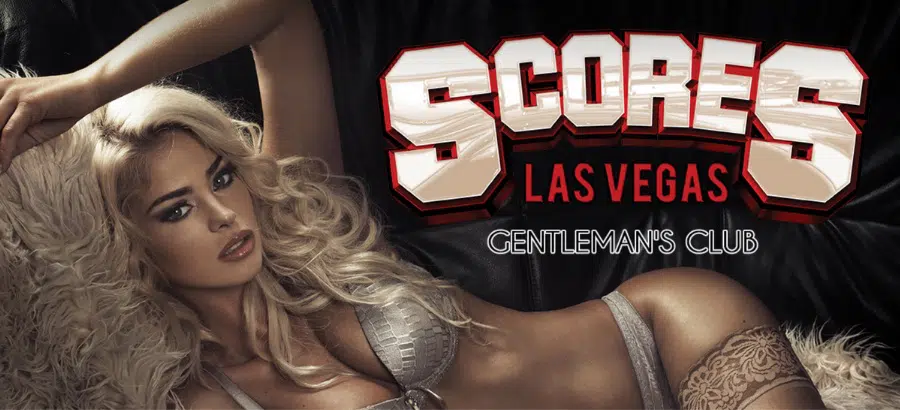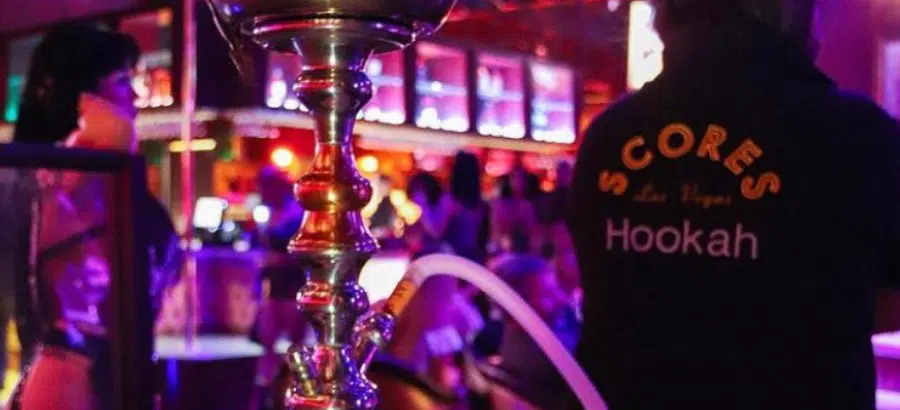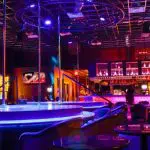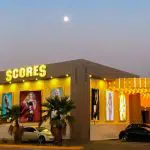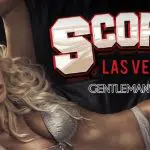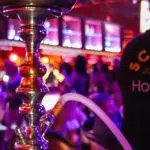 The legendary east coast favorite has finally made its way west. Scores Las Vegas has recently reopened post-covid with an entirely new wing devoted to VIP accommodations. The new "Hidden Gem of Las Vegas," as they call themselves on twitter, is here.
We're here as always with an extensive venue guide, highlights, and the best entry package available.
East coasters listen up, west coasters come see what it's all about.
Scores Hours & Info
Hours: 8pm – 4am; 7 Days a Week [Updated for 2023]
Best Nights to Go: Fridays, Saturdays
Busiest Hours: 9pm – 11pm
Bottle Service / VIP Pricing: $$-$$$
Music: Hip Hop & Top 40
Dancer Quality: 8/10 and Up
Coolest Features: Legendary East Coast Brand, Brand New Wing of Private VIP Rooms Recently Opened
Dress Code: NO shorts of any kind, sweatpants, tanktops, flip flops, or sandals. See our general dress code guidelines.
Where is Scores in Vegas?
Scores is located just off the strip on the north side, through a bit of a seedy area on the opposite side of the Wynn and Resorts World.
While possible to walk it, you wouldn't want to. That's where we come in.
Take advantage of our free limo & entry package. You'll get there fast and safely direct from your hotel.
Make sure to NOT take a taxi, Uber, or Lyft: you'll often be charged double or triple the cover charge.
If in need of immediate pickup or would like to reserve now please call 702-755-1766. We'd prefer you save your money for dances (the strippers do too).
Avoid the Scores Cover Charge: Free Limo Pickup
Through our service, Scores Las Vegas guarantees a free limo pickup for your group as part of our exclusive two drink package.
Wherever you are on the Strip or Downtown Las Vegas, you'll get a limo, SUV limo, or party bus (for bigger groups) direct to your hotel within 5-10 minutes.
You'll also pay no cover when you arrive through our two drink package.
Skip the Line
Want to avoid waiting in line? No need to worry.
We'll have our Scores VIP Host personally walk you in for us at the door. That means front of the line admission as soon as you arrive.
The only thing you'll pay for is your drinks as part of the entry package below.
Scores Las Vegas Entry Package
If you're planning on visiting Scores strip club in Vegas on a budget… well you're in luck.
All that's required as part of our free limo and free entry deal is the purchase of two drink tickets at the door. The rest is on us.
Here's the breakdown:
VIP Entry Package
$40/person
FREE Limo Pick-Up
FREE Entry ($50+ Value)
TWO PREMIUM DRINKS
Front of Line "Skip" Admission
RETURN RIDE Included
All Taxes & Fees Included
Priority Seating
Our deal at Scores includes "priority seating" for your group, which means seating will be first come first serve. If there is a VIP table or booth open and available for your group, you'll be sat right away.
You can expect to have a place to sit on any normal weekend or weekday in Vegas. If coming on Memorial Day Weekend, Labor Day Weekend, or any major Fight Weekend we recommend calling ahead for bottle service reservations.
Is Return Ride Included?
Booking our two drink package, you'll receive not only transportation to Scores Las Vegas, but also a return ride as soon as you're ready to go.
Simply give our driver a heads up when you'd like to return and he'll be waiting for you outside at the desired time.
You can call us anytime at 702-755-1766 to make your reservation, or get any questions answered by our specialists.
Scores Drink Prices
How much are the drinks at Scores? Your two drink tickets as part of the package above are $20 each, and can be used for any premium cocktails or beers inside.
After these drink tickets are finished, you can expect to pay $15-20 for your average cocktail and $10-15 for beers inside. Vegas prices, we know.
Scores Las Vegas: The Ultimate Guide
Surround yourself with the glitz and glamour of a newly renovated Scores Las Vegas. More than a Gentleman's cabaret, Scores offers you so much more.
A place to unwind after a long day of work, a luxurious venue to watch stunning women performing, and a relaxing spot where you can meet new people while enjoying the dancers and great drinks from the bartenders. The legendary club from the East Coast has already made waves here on the West Coast.
Scores Vegas Opening
Scores Las Vegas is took the place of the long standing Foxy's before it. The actual location is strip adjacent, which is key for folks that like a more private or laid-back environment vs. clubs that are full to the brim with party goers.
Scores Las Vegas is the sister property of Scores New York. Since its opening in 2018, locals have flocked to see the gorgeous women who are hired at Scores and to appreciate the more personal environment that Scores embodies. After gaining popularity, Scores has become a crowd favorite for tourists and locals alike.
New VIP Wing at Scores Vegas
If you have been or are looking forward to going, stay tuned for their newest addition- an entire new wing! Scores has boasted it will be double in size once the renovation is complete! This will include 15 brand new VIP rooms, a completely outdoor Hookah lounge, as well as a two – story stripper pole! The beautiful strip club already has great taste, but we can't wait to see these new changes being implemented to the famous strip club. 
Free Limo Ride from the Strip
Take your night out up a notch with the experience of being escorted via limo for you and your group of friends!
With our free limo ride you'll also get free entry to Scores Las Vegas. You're only required to purchase two drinks per person upon entry.
Surprise your friends with a limo pickup and give them a night out that they won't soon forget! This is deal is especially great for birthdays, bachelorette/bachelor parties, and other celebrations! Start planning your trip, Scores is open from 8pm to close every night (usually 6am).
Entry without our limo pickup can vary depending on the date and the event. On a typical night, Men can expect to pay between $50+ cover and women can expect to pay around $30. That's in addition to transportation and drinks.
Highest Rated Hookah in Vegas
Scores has been given the prestigious title of being the hosts to the #1 rated place for Hookah in town! Hookah has always been a big deal for Vegas locals and there are many spots competing to have the best flavors, coals, service, and Scores seems to just have found the magic combination.
Hookah service is available at your table nightly or in your VIP lounge. 
VIP Entry Package
$40/person
FREE Limo Pick-Up
FREE Entry ($50+ Value)
TWO PREMIUM DRINKS
Front of Line "Skip" Admission
RETURN RIDE Included
All Taxes & Fees Included
Package Perfection
We have got you covered with the best package for you and your group.
You pay only $40 and you are set with 2 drinks of your choice, your limo ride, and entry to Scores. The best bang for your buck and a great introduction to the nightclub.
Being a partner with Scores ensures that we can take care of your group at the guaranteed best rate. There's no limit to how many people can take advantage of this package in your group. Call your friends, plan a night out, and set your package up for a night you won't forget!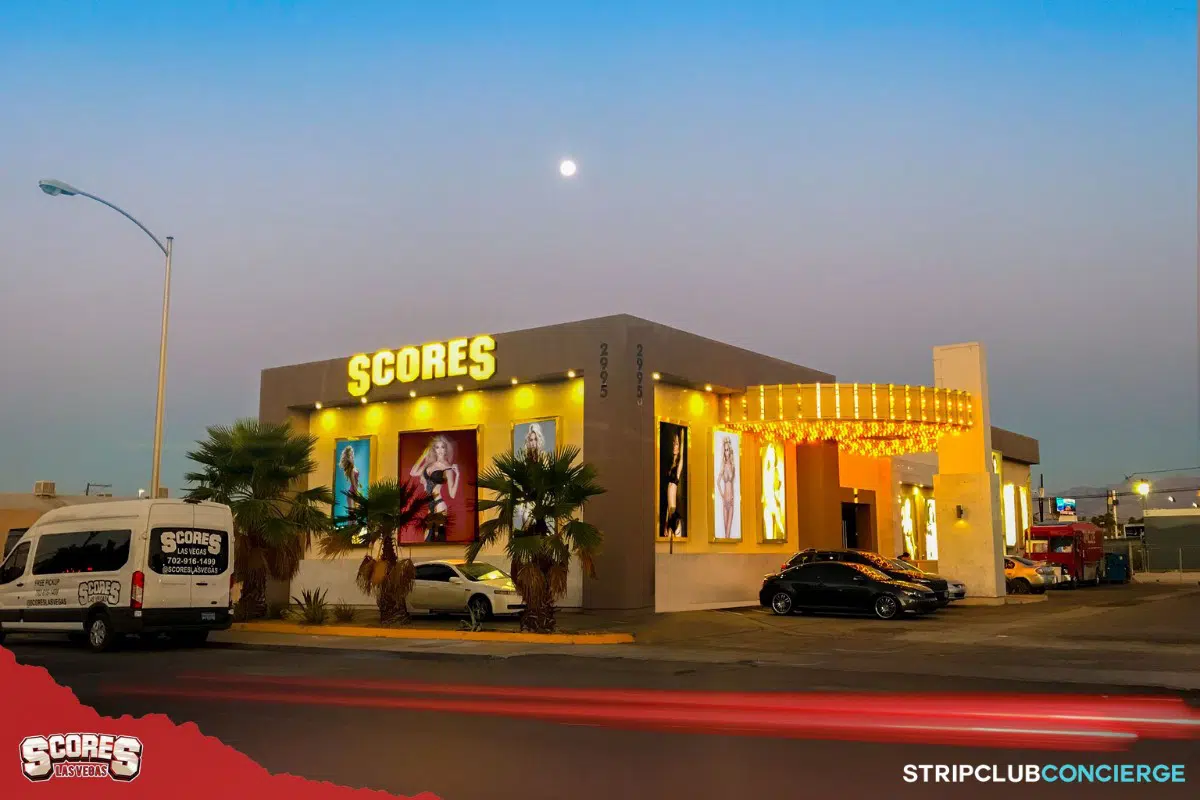 Scores Las Vegas Bottle Service
We personally recommend against bottle service, as you'll also receive complimentary seating as part of our two drink deal. No need to waste money on bottles when you can save it for the girls. That's our motto.
Even so, there are some very special rooms available for those looking to ball out.
Pro Tip: Come in on our $40 package, and ask to upgrade to bottle service once you're inside. You'll still avoid the cover charge, get a free limo, and get a better rate on bottles.
Scores Bottle Menu
Bottles start at $500 each here. Like we said, not the best value compared to other clubs like Crazy Horse III and their discount bottle packages.
Themed VIP Rooms
The VIP rooms are something to see and will leave a lasting impression. You can get to these by paying for VIP Room time with a dancer or booking bottle service inside.
After the remodel, there are even more than what is mentioned below. For now, these stunning themed rooms should hold you over until then!
Piano Room
Starting at $100+ total: will be based on how much time you spend in the room.
Large room with a beautiful piano and stage with a pole.
The Library
Starting at $100+ total: will be based on time spent inside the room.
Top floor level room with stylish furniture and intimate feel. Can accommodate larger parties, up to 200 people.
The Grand Havana
Starting at $100+ total: will be based on time spent inside the room.
Stunning Oak wood throughout this private space, A large fireplace to set the regal tone, and elite services are included.
The Presidents Club Rooms: NEW
Also starting at $100+ total and will be based on time spent inside the room.
Book Your Free Limo Pickup Today
Overall, Scores is a household name with a luxurious look, high profile reputation, and a guaranteed good time. The success with locals and high-profile celebrities on the East Coast, has spread to the Las Vegas location with ease.
VIP Entry Package
$40/person
FREE Limo Pick-Up
FREE Entry ($50+ Value)
TWO PREMIUM DRINKS
Front of Line "Skip" Admission
RETURN RIDE Included
All Taxes & Fees Included
The rumors are true as far as being the top-rated Hookah spot, and also employing some of the most beautiful girls in Vegas. We wish them the best with the new expansion and hope you'll go check them out for one of their events or celebrate an occasion with them soon.